Reinstating a Suspended or Revoked Driver's License in Virginia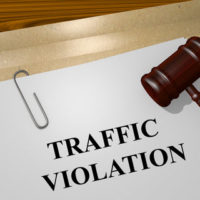 Across the Commonwealth of Virginia, it is unlawful to engage in dangerous driving behavior, such as distracted driving or other traffic violations. If a person violates these requirements, they may face a period of driver's license suspension or revocation. Once a person loses their driving privileges, they must complete all license reinstatement requirements before operating a motor vehicle. Otherwise, they can face serious repercussions in the form of misdemeanor or felony charges.
Suspension
Driver's license suspension is a temporary removal of the privilege to operate motor vehicles in Virginia. Though if a person completes all reinstatement requirements, including payment of required fees, they can regain driving privileges.
There are many potential reasons for driver's license suspension in Virginia, including but not limited to:
Neglecting to satisfy legal fees associated with traffic or similar violations;
Failing to maintain required automotive insurance for motor vehicles or pay the fee for uninsured motorists;
Disregarding driver improvement requirements;
According to a court order for reckless driving;
Furnishing minors or impaired individuals with alcohol;
Accumulating excessive demerit points for traffic or similar violations;
Having a physical or mental condition that impairs the ability to drive safely;
Neglecting to make child support payments;
Failing to pay fees associated with jails or prison; and
Disregarding an outstanding judgement connected to an automotive accident.
Revocation
Driver's license revocation is an absolute termination of the privilege to operate motor vehicles in Virginia. Although it is possible to reinstate a revoked driver's license, it is not a sure thing.
There are many potential reasons for driver's license revocation in Virginia, including but not limited to:
Driving under the influence (DUI) of alcohol or drugs;
Automotive-related manslaughter, whether involuntary or voluntary;
Impersonating another person for a driver's license test or renewal;
Driving on a license previously suspended or revoked for DUI;
Misrepresenting personal information to obtain a false driver's license;
Drug crimes, including possession and distribution;
Automotive-related felony convictions;
Failing to report an automotive accident;
Delivering a bomb threat; and
Accumulating excessive demerit points while under the age of 18 years old.
Reinstatement
The reinstatement process allows a person to regain their driver's license after a suspension or revocation period. Though that person must comply with all requirements, which can fluctuate greatly on a case-by-case basis.
There are many potential requirements for driver's license reinstatement in Virginia, including but not limited to:
Furnishing proof of payment of court-ordered judgements, costs, or fees;
Presenting medical or vision report from a physician, nurse, or assistant;
Completing a driver improvement session;
Providing proof of valid automotive insurance;
Making required child support payments;
Satisfying all Virginia Alcohol Safety Action Program (VASAP) requirements;
Paying applicable reinstatement and driver's license fees; and
Completing driver's education requirements, including written and road tests.
Do You Need Legal Help?
If you have legal questions about driver's license suspension, revocation, or reinstatement in Virginia, it can be highly useful to contact a seasoned criminal defense lawyer. The Leesburg traffic violations lawyers at Simms Showers LLP have many qualifications in the arena of criminal defense, including suspension, revocation, and reinstatement. If you need legal help with criminal defense, contact us today for a free initial consultation.
https://www.simmsshowerslaw.com/5-variations-of-reckless-driving-under-virginia-law/