Types of Reckless Driving in Virginia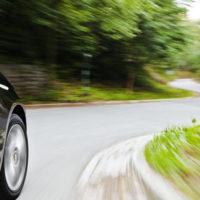 In Virginia, reckless driving is a serious infraction that carries heavy penalties for convicted drivers. Depending on the charges and your prior driving history, you can lose your license, go to jail for up to 12 months, or even end up in prison if your actions resulted in the serious bodily injury or death of another. The definition of reckless driving may seem hazy to the average person: "Irrespective of the maximum speeds permitted by law, any person who drives a vehicle on any highway recklessly or at a speed or in a manner so as to endanger the life, limb, or property of any person shall be guilty of reckless driving," according to statute 46.2-852. The term "reckless," according to the Supreme Court in the ruling of Powers v. Commonwealth, "imparts a disregard by the driver of a motor vehicle for the consequences of his act and an indifference to the safety of life, limb or property." You may be wondering what  that means in the context of a specific driving infraction. Our Winchester attorneys are adept at handling reckless driving charges and can walk you through what you are up against and how to build the strongest possible case in your defense.
13 Specific Traffic Offenses that Lead to a Class 1 Misdemeanor
There are 13 specific offenses that can automatically lead to reckless driving in the state of Virginia, in addition to statute 46.2-852 and the Supreme Court's ruling in Powers v. Commonwealth. These specific offenses are as follows, according to the Virginia State Crime Commission:
Overtaking or passing an emergency vehicle that is operating its lights or siren;
Operating a
vehicle "not properly under control" or with "inadequate or improper adjusted" brakes;
Passing or overtaking a vehicle on a curve or approaching a grade or crest;
Driving a vehicle that is loaded in such a way as to obstruct the driver's view or prevent proper control of the vehicle;
Passing two vehicles abreast, going the same direction;
Driving two abreast in a single lane, in the same direction;
Overtaking or passing at a railroad crossing;
Failure to stop for a school bus;
Failure to give an adequate or timely signal when turning, slowing down, or stopping;
Driving too fast for conditions;
Exceeding the speed limit by 20 mph or more, or in excess of 80 mph;
Failing to stop at an entrance to a highway from a side road; and
Racing two or more cars, on highways, roads, or parking lots open to the public.
Intoxication by Itself is Not Enough to Constitute a Conviction of Reckless Driving
While intoxicated driving often leads to recklessness, intoxication by itself cannot lead to a conviction of reckless driving. The driver must have done something that is defined in the above 13 categories, or operated their vehicle with wanton disregard for another's safety in order to be charged with reckless driving.
Contact an Experienced Loudoun County, Leesburg, Winchester, Fairfax, and Prince William Reckless Driving Attorney Today
If you have been charged with reckless driving, you need the assistance of a Loudoun County, Leesburg, Winchester, Fairfax, and Prince William reckless driving defense attorney immediately. Call Simms Showers, LLP today at 703-997-7821.
Resources:
vacode.org/2016/46.2/III/8/7/46.2-852/
vscc.virginia.gov/documents/Reckless%20Driving.pdf
Disclaimer: This legal alert is provided for general information purposes only and is not a substitute for legal advice particular to your situation. No recipients of this memo should act or refrain from acting solely on the basis of this memorandum without seeking professional legal counsel. Simms Showers LLP expressly disclaims all liability relating to actions taken or not taken based solely on the content of this memorandum. Please contact Caleb Kershner or Ben Mann at cak@simmsshowerslaw.com, wbm@simmsshowerslaw.com, or (703) 771-4671 for greater details concerning how this information may affect you.