Virginia's Zero Tolerance Law for Underage Drivers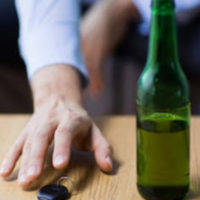 A person must be at least 21 years old to purchase or consume alcohol in the Commonwealth of Virginia. Accordingly, Virginia has a zero tolerance law for any person under the age of 21 who drives under the influence (DUI) of alcohol.
The terms of the zero tolerance law are much more stringent than Virginia's standard DUI laws, penalizing underage drivers for consuming even a small amount of alcohol. Though if an underage driver exceeds specific impairment levels, they may face criminal charges for a standard DUI under Virginia law.
Zero Tolerance Law
The zero tolerance law appears in Code of Virginia Section 18.2-266.1. Under this section, it is illegal for a person under 21 years old to consume alcohol and operate a motor vehicle. If such an underage driver registers a blood-alcohol concentration (BAC) between 0.02 and 0.08, it qualifies as a violation of this section.
Any underage driver who violates Section 18.2-266.1 is guilty of a Class 1 misdemeanor. Upon conviction, the underage driver will generally face the following penalties:
License Suspension — One year of driver's license suspension; and
Criminal Fines — Mandatory minimum fine of $500; or
Community Service — At least 50 hours of community service.
That being said, certain underage drivers may be able to attend an Alcohol Safety Action Program. If eligible, these offenders can satisfy the requirements for a restricted driving license during their suspension period.
Standard DUI Laws
The standard DUI laws appear in Code of Virginia Section 18.2-266. Under this section, it is illegal for any person to operate a motor vehicle while impaired by alcohol or drugs. In terms of alcohol, specifically, it is unlawful to drive with a BAC of 0.08 or more. If an underage driver registers that level of BAC or higher, they will face the standard DUI penalties — not the zero tolerance penalties outlined previously.
Code of Virginia Section 18.2-270 outlines the penalty scheme for standard DUI offenses. In most cases, a first or second offense is a Class 1 misdemeanor, punishable by a maximum of12 months in county jail and $2,500 in criminal fines. Any person who commits three or more standard DUIs is guilty of a Class 6 felony, punishable by a maximum of five years in prison and $2,500 in fines.
That being said, the DUI penalties under Section 18.2-270 can shift based on other circumstances, such as the driver's level of BAC or transportation of a minor. In those cases, the punishment can include mandatory minimums for the prison sentence and corresponding criminal fines.
Let Us Help You Today
If you have legal questions about underage or standard DUI in Virginia, it can be demonstratively beneficial to consult with a proficient criminal defense attorney. The Leesburg DUI & DWI attorneys at Simms Showers LLP feature extensive prowess in the field of criminal defense, including various types of DUI offenses. If you need legal assistance with criminal defense, contact us today for a free initial consultation.
https://www.simmsshowerslaw.com/driving-a-commercial-vehicle-while-intoxicated-in-virginia/