Virginia Reckless Driver Kills 4 & Injures 7 in Church Van Crash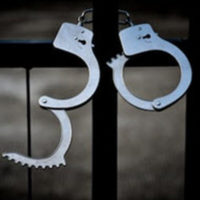 A Norfolk truck driver faces criminal charges for reckless driving in Virginia after smashing into a church van and causing four deaths and seven injuries, according to an article by WAVY.
This auto accident occurred on May 28th at approximately 6:45 p.m. on Route 460 in Dinwiddie County. According to statements from the Virginia State Police, the truck driver was hauling a trailer filled with metal. The truck driver failed to stop in time and crashed into the rear end of a church van with 11 passengers.
The force of the collision overturned the church van, which rolled over several times before coming to a stop. The authorities responded to the incident to find that as a result of the accident:
Four passengers were dead at the scene;
Three passengers sustained life-threatening injuries; and
Four passengers sustained serious injuries.
The authorities airlifted the three passengers with life-threatening to VCU Medical Center via helicopter for urgent medical treatment. The authorities also transported the four passengers with serious injuries to nearby hospitals for immediate medical treatment.
Although the Virginia State Police continues to investigate this accident, reckless driving charges were already filed against the truck driver. The legal process will take some time to play out, especially if this case goes to trial. In the meantime, it seems like an opportune time to review the penalty structure for reckless driving offenses in Virginia.
Reckless Driving Penalties in Virginia
Code of Virginia Section 46.2-868 establishes the state-specific penalty structure for reckless driving offenses. Under this section, reckless driving is usually a Class 1 misdemeanor. Upon conviction, Class 1 misdemeanors are typically punishable by a maximum of 12 months in jail and $2,500 in criminal fines.
On the other hand, reckless driving can also result in more serious felony charges. For example, reckless driving becomes a Class 6 felony if the offender:
Drives on a license that is suspended or revoked due to a prior moving violation; and
Causes the death of another person during the reckless driving offense.
Under Virginia law, Class 6 felonies can result in a maximum punishment of five years in prison and $2,500 in criminal fines. At a minimum, a Class 6 felony conviction generally results in a one-year prison sentence.
Furthermore, Section 46.2-868 also details a mandatory fine for reckless driving offenses that involve use of a cell phone. When a driver unlawfully uses their cell phone — or a similar communications device — and commits reckless driving, there is a mandatory minimum fine of $250.
Let Us Help You Today
If need legal help with reckless driving or other traffic offenses in Virginia, it can be acutely beneficial to reach out to a dependable criminal defense attorney. The Winchester reckless driving attorneys at Simms Showers LLP feature extensive experience in the domain of criminal defense across Virginia, including reckless driving and other traffic offenses. If you need legal help with criminal defense, contact us today for a free initial consultation.
Resource:
wavy.com/news/virginia/norfolk-man-charged-with-reckless-driving-in-deadly-church-van-crash/
https://www.simmsshowerslaw.com/dissecting-5-common-varieties-of-reckless-driving-in-virginia/