Former TV Actress Causes Fatal Crash in Virginia Beach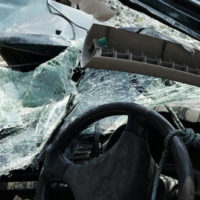 A former TV actress pled guilty to involuntary manslaughter after causing a fatal DUI crash in Virginia Beach, reported WTKR.
The car crash in question occurred last November on Interstate 264. That is when the actress began driving in the wrong direction, traveling westbound in the eastbound lane. The actress eventually crashed into another vehicle and injured the 29-year-old driver.
First responders rushed the injured driver to Sentara Virginia Beach General Hospital for emergency medical treatment. However, approximately one day later, the driver succumbed to his injuries and died.
The actress also sustained severe injury as a result of the accident, reported The Virginian-Pilot. Specifically, she sustained three spinal cord fractures, resulting in extensive medical treatment. The rehabilitation process is ongoing, as the actress still needs full-time medical care.
In the aftermath of this fatal accident, the actress registered a blood-alcohol concentration (BAC) between 0.17 and 0.19. That is more than twice the legal limit of 0.08. These circumstances led the authorities to charge the actress with DUI, involuntary manslaughter, and two misdemeanor traffic violations.
At this point, the actress remains in jail without bond. After pleading guilty to the involuntary manslaughter and traffic violations charges, the DUI case is set for trial in the near future.
While this case continues to play out in court, it seems like a perfect time to review Virginia laws and penalties for involuntary manslaughter.
What is Involuntary Manslaughter?
As defined in Code of Virginia § 18.2-36.1, involuntary manslaughter is a type of DUI offense. If a person commits a DUI and kills another person in the process, it may qualify as involuntary manslaughter.
Under Code of Virginia § 18.2-36, involuntary manslaughter is a Class 5 felony. The penalties for a Class 5 felony in Virginia include up to 10 years in prison and $2,500 in fines. A conviction for involuntary manslaughter may also result in other homicide charges and driver's license revocation.
What is Aggravated Involuntary Manslaughter?
Under Section 18.2-36.1, there is an aggravated version of involuntary manslaughter as well. If the offender committed DUI and acted with a reckless disregard for human life, it may qualify as aggravated involuntary manslaughter.
Section 18.2-36.1 labels aggravated involuntary manslaughter as a felony crime. The penalties for this crime include a mandatory minimum of 12 months in prison and a maximum of 20 years in prison. A conviction for aggravated involuntary manslaughter may also result in other homicide charges and driver's license revocation.
Contact Us Today for Help
If you have legal questions about DUI or involuntary manslaughter in Virginia, it is immensely valuable to reach out to a skilled criminal defense attorney. The attorneys at Simms Showers LLP, servicing Leesburg, Winchester, Fairfax, and Manassas, have a diversity of experience in matters of criminal defense, with a clear emphasis on DUI and related considerations. If you need legal help with criminal defense, contact us today for a free initial consultation.
Resources:
wtkr.com/2018/05/23/reality-tv-star-pleads-guilty-to-charges-stemming-from-fatal-virginia-beach-crash/
pilotonline.com/news/local/crime/article_4bd0e33e-2927-11e8-ab9b-0b4a4e9bb1cb.html