New Virginia Law Expands State Approach to Medical Marijuana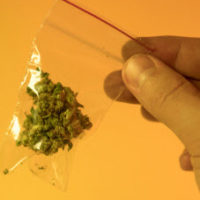 A recently signed Virginia law provides the basic structure for medical marijuana across the state, reported the News Leader. Officially referred to as HB1251, the new law is the result of a partnership with the Joint Commission on Health Care.
Medical Marijuana Under HB1251
From an overall standpoint, HB1251 allows doctors to prescribe oil-based medical marijuana for certain qualifying conditions. To qualify under HB1251, the doctor must issue a written recommendation for medical marijuana.
HB1251 also expands the number of qualifying conditions for medical marijuana. Previously, doctors could only prescribe medical marijuana for intractable epilepsy in Virginia. Now, doctors have discretion to prescribe medical marijuana for the treatment of any diagnosed condition.
Additionally, HB1251 increases the amount of medical marijuana doctors can prescribe in Virginia. Under previous rules, the limit was a 30-day supply of medical marijuana. Under the new rules, doctors will be able to prescribe a 90-day supply.
Despite the expansion rights and duties under HB1251, the infrastructure for dispensing medical marijuana to patients remains lacking in Virginia. At this point, Virginia does not have a fully developed system of state-regulated dispensaries.
Furthermore, possession of marijuana remains an illegal offense in Virginia. Even though doctors are allowed to prescribe medical marijuana — and patients are allowed to take it — a possession charge remains possible in Virginia.
To help address this conflict, HB1251 provides patients with an affirmative defense to a possession of marijuana charge. In order to plead this affirmative defense, the patient must print a legal certificate that details their affirmative defense to possession of marijuana. Then the doctor who prescribed medical marijuana must sign the certificate.
Illegal Possession of Marijuana
If a person does not have a valid prescription for medical marijuana, then possession of marijuana is a misdemeanor crime in Virginia. The penalty structure for this crime depends upon the amount of marijuana in the offender's possession.
If the offender has less than one half ounce of marijuana, then it is considered simple possession. The penalties are as follows:
The first offense is punishable by 30 days in jail and $500 in fines; and
The second offense is punishable by 12 months in jail and $2,500 in fines.
If the offender has more than one half ounce of marijuana, then it is considered possession with intent to distribute. The penalties escalate based on the amount of marijuana in the offender's possession. For example, possession of:
Between one half ounce and five pounds can result in up to 10 years in jail and $2,500 in fines;
Between five pounds and 100 kilograms can result in up to 30 years in jail and $10,000 in fines; and
More than 100 kilograms can result in up to 20 years in jail and $100,000 in fines.
Contact Us Today for Help
If you are facing charges for possession or distribution of a controlled substance, in Virginia, it is beneficial to contact a seasoned criminal defense attorney. The attorneys at Simms Showers LLP, servicing Leesburg, Winchester, Fairfax, and Manassas, know how to defend against most criminal charges, featuring a wealth of combined legal experience. If you need legal help with criminal defense, contact us today for a free initial consultation.
Resources:
lis.virginia.gov/cgi-bin/legp604.exe?181+sum+HB1251
newsleader.com/story/news/2018/03/12/virginia-medical-marijuana-law-takes-effect/417918002/