Former Leesburg Publisher Sentenced for Two Federal Crimes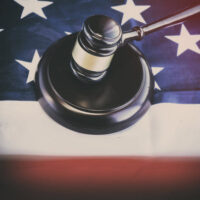 A former publisher from Leesburg will go to prison and pay restitution for two federal crimes, according to an article by the Loudoun Times-Mirror. This sentence came pursuant to a guilty plea entered in June, involving one count of wire fraud and one count of unlawful possession of a firearm.
The 53-year-old Leesburg man was the former publisher of a now-shuttered, local newspaper. In his capacity as publisher, the Leesburg man defrauded investors by misrepresenting corporate information. This happened while he was trying to secure outside investment to keep his struggling publication afloat.
The Leesburg man presented material false information to potential investors. He lied about the value and existence of advertising contracts. In several cases, he created fake advertising contracts. And he lied about the publication's historical revenue from advertising to artificially inflate corporate earnings and contracts.
In addition, the Leesburg man made fraudulent claims about the publication's investment history, debt, and advisory board members. He even modified a loan agreement to alter the terms and defraud an investor. Taken as a whole, the Leesburg created a completely false image of his publication, enticing investors to make financial contributions in the process.
In 2017, the Leesburg man also lied to federal investigators about four criminal convictions on his record. This seemed to be a vain attempt to hide the fact that he was a former felon in possession of various firearms and ammunition. But as part of his guilty plea, the Leesburg man admitted to possessing seven firearms and several types of ammunition.
During the sentencing hearing in the U.S. District Court for the Eastern District of Virginia, the Leesburg man claimed that he suffered from mental health issues. He requested clemency and the ability to seek treatment. But the federal judge was not convinced, pointing out that the Leesburg man recently committed illegal activity from prison.
Apparently, federal authorities recorded a phone call the Leesburg man had with a business contact. During this call, the Leesburg man discussed a new wire fraud scheme with the contact, showing no remorse for his previous criminal actions. This conversation turned out to be the last nail in the Leesburg man's coffin.
At the conclusion of the sentencing hearing, the federal judge determined that 46 months in prison was appropriate. After the prison sentence concludes, the Leesburg man will spend three years on probation. During this probationary period — and potentially for a while afterward — the Leesburg man will make payments to satisfy $512,500 in restitution to several victims.
Do You Need Legal Help?
If you need legal help with charges for federal crimes, it can be highly constructive to reach out to a knowledgeable criminal defense attorney. The Leesburg federal crimes attorneys at Simms Showers LLP have demonstrated proficiency in the field of criminal defense, at both the state and federal levels. If you need legal help with criminal defense, contact us today for a free initial consultation.
Resource:
loudountimes.com/news/reynolds-sentenced-to-months-for-wire-fraud-unlawful-firearm-possession/article_d70ec3bc-1dcc-11ea-8b03-57ce96549f27.html
https://www.simmsshowerslaw.com/5-key-facets-of-the-legal-process-for-federal-crimes/