Ohio Fugitive Arrested in Virginia for Reckless Driving & Drug Possession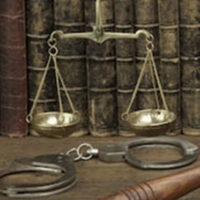 The Stafford County Sheriff's Office arrested a Virginia man for reckless driving and the drug crime of marijuana possession, according to an article by NBC 12. This man is also a fugitive from Ohio, where he is wanted in connection with several theft crimes.
At approximately 9:30 a.m. on November 21st, sheriff's deputies noticed that the Virginia man was driving dangerously on Interstate 95. After the man exited the highway and pulled into a parking lot on Austin Park Drive, the sheriff's deputies executed a traffic stop.
When the sheriff's deputies approached the Virginia man, they smelled marijuana emanating from the vehicle. The sheriff's deputies also ran the Virginia man's information and discovered several pending warrants from Ohio.
As a result, the sheriff's deputies arrested the Virginia man and transported him to Rappahannock Regional Jail. Then the authorities charged the Virginia man with reckless driving and marijuana possession. The Virginia man remains in custody without bond.
While the Virginia man awaits his day in court, it seems appropriate to examine Virginia laws and penalties for reckless driving and marijuana possession.
Reckless Driving Under Virginia Law
Code of Virginia Section 46.2-852 establishes the overarching law against reckless driving. Under this section, it is illegal for any person to drive in a way that places other people or property in danger. This is a broad standard that can apply to many different types of driving conduct. It is worth noting that Virginia law also outlines more narrowly defined versions of reckless driving — such as excessive speeding or operating an overloaded vehicle.
Code of Virginia Section 46.2-868 provides the punishment structure for reckless driving offenses. At a threshold level, reckless driving is a Class 1 misdemeanor. Upon conviction, the reckless driving offender can face a maximum of 12 months in county jail and $2,500 in criminal fines.
Additionally, a reckless driving conviction may also result in driver's license suspension under Code of Virginia Section 46.2-868. In cases of reckless driving, this section authorizes the Virginia courts to suspend driving privileges for a period of 10 days to six months.
Marijuana Possession Under Virginia Law
Code of Virginia Section 18.2-250.1 details the laws against marijuana possession. This section makes it unlawful to knowingly or intentionally possess marijuana. To qualify as a violation, a person must know — or have a reason to know — that they are in possession of marijuana.
That being said, Virginia does allow certain people to possess and use marijuana for medical purposes. If a person has a valid prescription from a licensed doctor, then it does not qualify as a violation of Virginia law.
Outside of the medical context, any person who possesses marijuana is guilty of a misdemeanor. If convicted, the maximum punishment includes 30 days in jail and $500 in fines. A second or subsequent violation of Section 18.2-250.1 qualifies as a Class 1 misdemeanor, punishable as outlined in the previous section.
Contact an Attorney Today
If you need legal help with Virginia charges for reckless driving or marijuana possession, it can be highly valuable to speak with a dependable Leesburg criminal defense attorney. The attorneys at Simms Showers LLP feature experience in the field of criminal defense, including reckless driving and marijuana possession. If you need legal help with criminal defense, contact us today for a free initial consultation.
Resource:
nbc12.com/2019/11/23/ohio-fugitive-arrested-virginia-marijuana-possession-reckless-driving/
https://www.simmsshowerslaw.com/virginia-hit-and-run-results-in-charges-for-dwi-assaulting-a-police-officer/