How Does Virginia Address Bicycle Law?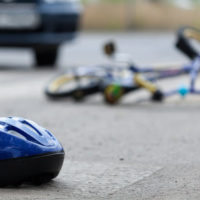 Today's blog entry will explore important considerations for any person who rides a bicycle in Virginia, including procedural considerations for bicycle accidents. In order to put this conversation in proper context, the following sections will explore Virginia bicycle laws, tips for bicycle safety, and how to respond to a bicycle accident.
Virginia Laws for Bicycles
Code of Virginia 46.2-800 establishes the rules for riding a bicycle. In essential terms, bicycle riders must obey all of the same rules as car or truck drivers. All of the same traffic laws and regulations apply to bicycle riders in the same way as vehicle drivers. Granted, certain provisions of the Virginia traffic code make specific exceptions for bicycle riders. But in general, bicycle riders must adhere to all traffic regulations for motor vehicles.
On a related note, Code of Virginia 46.2-830 creates an obligation for all drivers, bicyclists, and other vehicle operators to obey traffic signs and signals. So long as it was posted legally, all drivers, riders, and operators must adhere to requirements of any traffic sign or signal.
Tips for Bicycle Safety
The Virginia Department of Motor Vehicles distributes a list of helpful tips to ensure safe bicycle riding techniques on all roadways. Essentially, bicyclists should always:
Wear a helmet whenever riding;
Don reflective clothing whenever riding at night;
Ride with traffic carefully and safely;
Look left and right before entering traffic;
Come to a complete halt at all red lights and stop signs;
Leverage hand signals and look before executing a turn;
Engage in defensive riding tactics when necessary for safety reasons;
Exercise extreme caution when passing other vehicles;
Pay attention to blind spots of other vehicles on the road;
Take care when riding near buses and other large vehicles; and
Avoid blocking pedestrians or traffic when parking and locking bicycles.
Bicycle Accidents
Even when bicyclists follow all of the laws and safety tips outlined above, a harmful accident remains a distinct possibility. Part of this eventually stems from the fact that bicyclists ride in general traffic, mixed in with cars, trucks, and pedestrians. This dangerous mix of moving parts can lead to unexpected accidents and, unfortunately, severe harm or injury.
In such circumstances, it is vital for an injured bicyclist to take immediate action. The bicycle rider should report the action to the relevant authorities as soon as possible. The bicycle rider should also seek medical treatment for any injuries sustained. Additionally, the bicycle rider should save copies of all documentation for legal purposes, including but not limited to medical records and police reports.
Let Us Help You Today
If you or a loved one sustained injury while riding a bicycle, it is exceedingly helpful to reach out to a trusted personal injury attorney. The attorneys at Simms Showers LLP, servicing Leesburg, Winchester, Fairfax, and Manassas, have demonstrated capabilities in personal injury law, including bicycle accidents cases, including premises liability. If you need legal help with personal injury law, contact us today for a free initial consultation.
Resource:
dmv.virginia.gov/safety/#programs/bicycle/index.asp