Virginia Employee Confronts Employer's Social Media Policy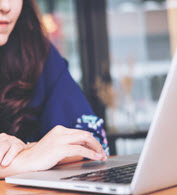 A Virginia woman is challenging her employer's social media policy after an allegedly wrongful termination, according to an article by The Roanoke Times. The woman contends that she was forced to resign from her position after venting her workplace frustrations on social media.
The woman served for 11 years as a part-time financial assistant at a retirement community in Botetourt County. After a particularly trying day in February, she took to social media and vented her frustration.
Shortly thereafter, the woman contends that she was forced to resign for violating her employer's social media policy. That policy prohibits employees from making disparaging remarks about the company on social media. Specifically, the company policy prohibits employees from engaging "in behavior that could embarrass the company."
In response, the woman decided to file a lawsuit against her employer, arguing that her employer's social media policy violates her rights under the National Labor Relations Act (NLRA) and "constitutes an unlawful restraint."
Due to the rejection of her claim for unemployment benefits, the lawsuit also names the Virginia Employment Commission. The woman argues that the "misconduct" that led to her termination was based on an "unlawful restraint" of her rights. As a result, she should be entitled to unemployment benefits.
The retirement community employer disagrees, contending that the woman's termination was justified. The employer contends that the woman's latest social media outburst was part of a long line of conduct violations. As far back as 2015, the woman was "warned about making public expressions of anger and frustration at work." Furthermore, the employer cautioned that a continuation of such conduct could result in termination.
An interesting aspect of this case is the woman's use of a federal law to justify state action. Specifically, the NLRA protects the right of employees to self-organize as well as participate in labor organizations, collective bargaining and "engage in other concerted activities for the purpose of collective bargaining or other mutual aid or protection."
On a related note, the United States Court of Appeals for the Fourth Circuit recently determined that a Virginia police department was not allowed to control employee speech on social media. The court held that the police department's social media policy was "a virtual blanket prohibition on all speech critical of the government employer."
It is important to remember, however, that police departments are public entities and part of the government. It remains to be seen whether the courts will apply the same ruling to private companies, such as the Botetourt County retirement community in question.
Reach Out to Us for Professional Help 
Dealing with employment issues or workplace discrimination is no easy task. There is a fine line to walk, balancing your need to work against your rights under the law. With many overlapping laws and regulations, it can be difficult to discern the proper course of action. Thankfully an experienced employment attorney can guide you through the process, ensuring that you have a clear understanding of your rights under the law. 
If have questions concerning Virginia employment law, please do not hesitate. Contact us immediately. Headquartered in Leesburg, Virginia, the attorneys at Simms Showers LLP have experience dealing with labor and employment law. We are available by phone at 703-997-7821 or by completing an online form.
Resources:
roanoke.com/news/local/botetourt_county/employee-s-lawsuit-challenges-social-media-policy-at-botetourt-business/article_0de1460a-3ee9-54c6-be7b-3e4d73778cd5.html
nlrb.gov/resources/national-labor-relations-act