Tips for your Organization's Next Construction Project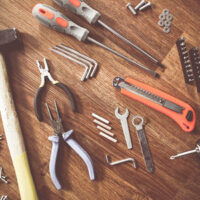 By J. Caleb Jones, Esq. and Robert Showers, Esq.
The building your church or non-profit organization occupies is essential for your organization to fulfill its purpose. In any thriving organization, the construction, renovation, or repair of your facility should be expected.
Unfortunately, even when thriving organizations adequately plan to meet their ministry's facility needs, the negligence of others can bring it to a standstill. Poor construction, poor materials, and contractor negligence can debilitate a healthy organization.
What can you, your church, or your non-profit organization do to safeguard your interests when constructing, renovating, or repairing your real property? What do you do when problems arise? How can you minimize risk and guard against problems in your upcoming project?
We have put together the following list of helpful tips that organizations can use to protect their interests when it comes to your facility maintenance, construction, renovation, and repair:
1. Be Proactive and Safety First!
Your facility is more than what meets the eye. Proper construction involves the safety of those in your building, whether adults or children. Be proactive about your facility's upkeep, regardless of whether your organization owns the facility or not.
If you invite others to your facility, your organization has a duty to those who enter the premises. In most cases, your organization owes a legal obligation to "use ordinary care to maintain the premises in a reasonable, safe condition and to warn invitees of hidden dangers."
If your organization did not notice an exposed screw, splintering wood, or a loose brick, that is not enough to protect you when accidents happen. Therefore, be proactive, and make sure your facility is safe. [See our articles on premises liability: https://www.simmsshowerslaw.com/how-does-virginia-address-premises-liability/]
2. Remember the ADA, Even if Your Organization is Exempt
The Americans with Disabilities Act (ADA) is a federal law passed in 1991, and requires that goods, services, and programs be provided to people with disabilities on an equal basis with the rest of the public. Churches and religious organizations are completely exempt from the facility requirements of this Law. However, if your facility serves as a site for non-religious organization, the exemption of your religious organization does not extend to non-religious organizations that occupy your building.
If your exempt organization wishes to remain a fully compliant and accessible facility according to the ADA, be proactive about compliance. The ADA sometimes updates its requirements, and grandfathered buildings may no longer be exempt after renovation or repair. Consult with experts to wheelchair ramps, handrails, and sink amenity heights are compliant and within reach.
Non-religious non-profits are subject to the ADA, and should remain fully compliant in all aspects of the facility design and maintenance.
3. Always Use a Licensed Contractor
Any repair, renovation, or construction project – no matter how small – should always be conducted or supervised by a licensed contractor. Ask for a copy of their most recent license certificate to ensure you have selected a qualified individual.
In Virginia, there are three levels of contracting licenses: Class A, Class B, and Class C.
Class C contractors can perform work or manage projects between $1,000 and $10,000, with a yearly cap of $150,000.
Class B contractors can perform work or manage projects up to $120,000 per project, with a yearly cap of $750,000.
Class A contractors are unrestricted in the dollar amount of contracts they may complete.
Ensure that your contractor holds a valid license. Ensure your contractor can and will obtain the required permits from your state, local, or city governments for the project. If your project is not located in Virginia, ensure that your contractor is licensed in the appropriate state.
Remember that your contractor should be licensed to handle all the relevant work in your project. If your bathroom renovation involves both plumbing and electrical work, ensure that your contractor is qualified to perform both of these relevant tasks.
4. Inquire About Insurance and Bonding
Make sure your building contractor is insured and bonded. Insurance protects your contractor by paying judgments that come from lawsuits for damage to people or property. Bonding is independent certification that the contractor is competent to perform the job. If the contractor doesn't perform the job to standards, the bonding organization may pay part of the cost to repair and replace the work. Ask for a certification that your contractor is covered by insurance and bonding for the entire duration of the project.
5. Clearly Outline Expected Outcomes of the Project
Oral agreements are not your friend. Always clearly delineate what is expected between you and your contractor. Some basic expectations include:
What is expected to be done
Who is responsible for obtaining appropriate permits
What particular materials should be used, and their quality
The logistics of trash storage and removal throughout the project
What hours construction will or will not commence to allow your organization to function
When the project will be completed and the consequences of delays
When and how payment is made as construction progresses
How the agreement can be changed when circumstances require
Put all important details in writing, along with every other relevant term for you and your organization. Never let an unspoken understanding remain unspoken. Make all spoken understandings written for clarity.
6. Clearly Protect against Unexpected Events
You may have clearly explained what you expect. But you should also prepare for the unexpected. For example:
What happens when a strong thunderstorm causes damage to the construction site and water leaks into your facility? Who is responsible for that cleanup? Who will pay for it?
What happens when a bathroom renovation uncovers a mold problem? Is clearing the mold a part of the contract?
What happens when a contractor goes bankrupt?
What happens when costs are far more than expected?
What happens when you unexpectedly find dangerous asbestos behind safe sheetrock in your renovation project? Who pays for the expensive removal of that material.
What happens when theft or fire or acts of God ruin your perfect plans?
Certain legal understandings in these situations may answer these questions in a helpful manner. But the legal baseline may hurt your organization dramatically if you do not think ahead. Don't let your organization get caught off-guard.
7. Utilize an Internal and External Project Manager
When construction is underway but something seems wrong, who do you call? When an electrical contractor blames a plumbing contractor, how will you know who is truly responsible?
One way to clear the confusion is to hire a single project manager or general contractor. This individual is used to coordinate all the relevant players to give your organization the peace of mind and expertise needed to bring a complex job to completion.
Similarly, when the contractor needs approval from your organization, what individual in your organization does the contractor call? Identify responsible parties to make the process easier for both you and your contractor. Be a competent customer, and put organizational methods in place to see your project through to the end.
8. Protect your Organization Through Your Payment Structure
Like most skilled professionals, most building contractors need money up-front to begin work and pay for materials and costs. But never pay all money up-front on a contract for construction services.
To protect your organization when things go wrong, make sure to hold a healthy portion of the payment until the work is complete to your satisfaction.
9. Call Simms Showers, LLP
When circumstances get out of hand, and you need legal representation, call Simms Showers, LLP. Let us consult with you about legal strategies to put your organization back on track when construction problems or contract disputes arise.
Disclaimer: This memorandum is provided for general information purposes only and is not a substitute for legal advice particular to your situation. No recipients of this memo should act or refrain from acting solely on the basis of this memorandum without seeking professional legal counsel. Simms Showers, LLP expressly disclaims all liability relating to actions taken or not taken based solely on the content of this memorandum. Please contact Robert Showers at hrs@simmsshowerslaw.com  or Caleb Jones at jcj@simmsshowerslaw.com or call 703.771.4671 for legal advice that will meet your specific needs.