Wrongful Death Trial Begins in Virginia After Fatal Police Shooting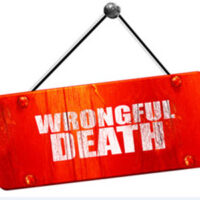 A Virginia wrongful death trial began this October concerning the fatal police shooting of a teenager in the Town of Purcellville, according to an article by the Loudoun Times-Mirror.
This fatal police shooting dates back to May 24, 2014. That is when a Purcellville police officer responded to reports of a teenager armed with a knife. The teenager had apparently stabbed himself several times. When his friends tried to intervene, the teenager jumped out of a second-story window.
When the police officer arrived at the scene, the teenager was still armed and running loose in the neighborhood. When the teenager advanced and brandished the knife, the police officer shot him once. But that did not stop the teenager. So the officer shot him three more times.
As a result of this incident, the teenager died from his injuries. In addition to the four gunshot wounds, an autopsy indicated that the teenager also stabbed himself 13 times in various places.
Citing the teenager's complicated history of mental health issues, his surviving family members filed a wrongful death lawsuit against the police officer in question, the Purcellville police chief, and the Town of Purcellville. This wrongful death lawsuit include a request for more than $11 million in compensatory and punitive damages.
While this wrongful death trial plays out in the Loudoun County Courthouse, it feels like an appropriate time to review several applicable Virginia statutes.
What is the Virginia Definition of Wrongful Death?
Code of Virginia Section 8.01-50 establishes the definition of wrongful death. This section applies whenever someone dies due to a wrongful act, default, or neglect. A person, corporation, ship, or vessel can be responsible for the wrongful conduct in question.
In order to file a wrongful death lawsuit, Section 8.01-50 requires the existence of a valid personal injury claim. In other words, the deceased person must have a valid cause of action under Virginia personal injury law. But as that person is deceased, they cannot file a lawsuit on their own behalf. So Virginia law allows certain family members to file for wrongful death on behalf of the deceased person.
Who is Eligible to File for Wrongful Death in Virginia?
Code of Virginia Section 8.01-53 details the surviving family members eligible to file a wrongful death lawsuit. Under this section, the following statutory beneficiaries may file for wrongful death:
Spouse;
Child;
Grandchild;
Parent;
Sibling;
Dependent relative; or
Other relative authorized under Virginia's inheritance laws.
What is the Time Limit for Wrongful Death in Virginia?
Code of Virginia Section 8.01-244 outlines the time limit for wrongful death lawsuits. Under this section, wrongful death claims have a two-year statute of limitations. If a surviving family member waits more than two years, their wrongful death claim expires.
Do You Need Legal Help?
If you need legal help with a wrongful death lawsuit in Virginia, it can be appreciably productive to contact a trusted personal injury attorney. The Leesburg wrongful death attorneys at Simms Showers LLP understand how to mount a successful personal injury lawsuit in many contexts, including wrongful death. If you need legal help with personal injury law, contact us today for a free initial consultation.
Resource:
loudountimes.com/news/jury-selected-opening-arguments-presented-in-purcellville-teen-wrongful-death/article_2d21a9da-fa83-11e9-826a-9bb3a49ad17b.html
https://www.simmsshowerslaw.com/what-is-the-virginia-approach-to-wrongful-death-actions/