How Does Virginia Address Premises Liability?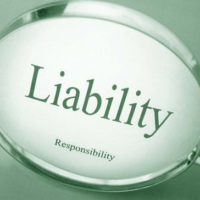 The topic for examination today involves a significant facet of personal injury law – premises liability. The following sections will detail important definitions and considerations for premises liability, including how a property owner's duties can fluctuate for different types of visitors.
What is the Virginia Approach to Premises Liability?
Under Virginia law, a property owner has certain duties and responsibilities with regard to people who visit the property. On a larger level, property owners must ensure that their property is free from unreasonable hazards. If a visitor sustains an injury on the property, the property owner can be liable under specific conditions.
From a legal standpoint, there are three different classes of visitors – invitees, licensees, and trespassers. As the following sections will outline, the class of visitor changes the applicable duties for the property owner.
How Does Virginia Define Invitees?
Invitees are people who are expected to visit the property. The best example in this category involves a business open to the general public. For such a business, the property owner should expect members of the public to visit the property to buy goods or services. A person who visits a residential property to conduct business – such as a door-to-door salesperson – is also considered an invitee.
For all invitees, the property owner must ensure that the property is free from unreasonably dangerous conditions. If the property owner does not employ reasonable care in maintaining the property, they may be liable for injuries to invitees.
How Does Virginia Define Licensees?
Licensees are people who have an invitation from the property owner to enter the property. Stated otherwise, licensees are guests of the property owner. This is a general term, meaning that anyone with an implicit or explicit invitation counts as a licensee.
While property owners owe licensees a duty of care, it is less severe than the duty owed to invitees. If a licensee sustains injury on the property, there must be a showing of negligence or recklessness for premises liability to apply. Absent negligent or reckless conduct by the property owner, licensees are not able to recover for injuries sustained on the property.
How Does Virginia Define Trespasser?
Trespassers are people who enter a property without permission from the property owner. Property owners have no expectation or ability to predict the presence of trespassers. As a result, property owners do not owe a standard of care to trespassers. For example, a burglar who breaks into a home unlawfully would be considered a trespasser.
Generally speaking, property owners are not liable for injuries to trespassers. But there is an important limitation. Property owners are not allowed to lay traps or otherwise intentionally harm trespassers.
Do You Need Legal Help?
If you or a loved one were injured on someone else's property, it can be extremely advantageous to consult with an experienced personal injury attorney. Don't hesitate to reach out to Simms Showers LLP for help, servicing Leesburg, Winchester, Fairfax, and Manassas.