The Death Penalty in Virginia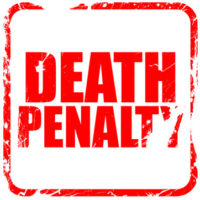 A Virginia man awaiting his day of execution recently asked a federal court to thwart state plans of execution by lethal injection, claiming that that form of death was less humane than even a firing squad. The inmate's lawyers claim that the lethal mix of rocuronium bromide, the sedative midazolam, and potassium chloride carry a risk that could lead to their client's "chemical torture," if his execution has a complication such as recent incident in Alabama. Due to the lethal drugs' origin, a compounding pharmacy, and their subsequent lack of EPA regulations, his lawyers argue that there is an increased risk of pain and complications during the execution. His attorneys are asking for life in prison without parole as an alternative to the death penalty.
Virginia's Capital Punishment History
Virginia was the first state to have an official death sentence execution, back in 1608. Since then, the state has put to death more than 1,300 people according to Virginians for an Alternative to the Death Penalty. The death penalty was abolished in Virginia and throughout the nation as a whole in 1972 after the famous case of Furman v. Georgia found that capital punishment was cruel and unusual and a violation of the Eighth Amendment. However, the capital punishment was reinstated just three short years later in 1975 after the case of Gregg v. Georgia. Since the reinstatement of the death penalty in 1975, Virginia has performed the third most executions of any state, behind only Texas and Oklahoma. Additionally, Virginia death row inmates spend the shortest period of time on death row. From sentencing to death, the average inmate has just 7.1 years, according to the Death Penalty Information Center. Nationwide, that number is 14 years. This allows less time for appeals and new information to be brought forward to spare the lives of potential innocent inmates. From 1970 to 1995, only 18 percent of death cases in Virginia were reversed in appeals courts, compared to the national average of 68 percent being reversed during that same time period.
Hope for the Future
Despite the bleak outcome in many Virginia death row cases and the state's long history of death sentences, the number of people being sentenced to death in Virginia is actually on the decline according to Slate. In the past 10 years, Virginia has only sentenced roughly 20 people to death. Compared to the state's five to 10 executions a year during the 1990s, this represents a steep drop. While overall crime has dropped considerably since the 1990s, the large factor in Virginia's declining death sentencing may be due to "Competent teams of trial defense lawyers," having an impact on judges and jurors according to Slate.
Contact an Aggressive, Experienced Virginia Criminal Defense Lawyer Today
If you are being charged with willful, deliberate, and premeditated murder in Virginia, you may be facing the death penalty. Our attorneys will work tirelessly to prove your innocence or reduce the sentencing no matter the criminal charges you face. Call one of our experienced Virginia criminal defense attorneys today at the law office of Simms Showers at 703-997-7821.
Resources:
vadp.org/dp-info/virginias-execution-history/
slate.com/articles/news_and_politics/jurisprudence/2015/10/virginia_s_capital_defense_program_reduces_the_death_penalty.html
deathpenaltyinfo.org/studies-virginia-leads-country-death-sentences-resulting-executions
Disclaimer: This legal alert is provided for general information purposes only and is not a substitute for legal advice particular to your situation. No recipients of this memo should act or refrain from acting solely on the basis of this memorandum without seeking professional legal counsel. Simms Showers LLP expressly disclaims all liability relating to actions taken or not taken based solely on the content of this memorandum. Please contact Caleb Kershner or Ben Mann at cak@simmsshowerslaw.com, wbm@simmsshowerslaw.com, or (703) 771-4671 for greater details concerning how this information may affect you.