Criminal Justice Reform in Virginia's Near Future?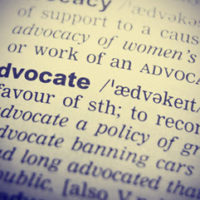 Hope may be on the way for Virginia citizens who have been charged with a non-traffic related crime and subsequently had their license revoked because of it, as reported by NBC29.com. Virginia Governor Terry McAuliffe is proposing this and other criminal justice reforms during the 2017 General Assembly. There are currently 200,000 Virginians who have been punished for non-traffic related crimes by having their licenses suspended, making it difficult to commute to work and pay back their court fine and legal fees. The governor said, "You're taking away their driver's license so they can't drive to work, to earn the income to actually pay the fines. That makes absolutely no sense."
Other Proposed Criminal Justice Reforms by Governor McAuliffe
Along with the changes to non-driving related crimes, the governor is proposing to raise the minimum threshold for felony larceny from $200, set back in 1980, to $500 in order to more fairly account for the rate of inflation of the last 37 years. According to the CPI inflation calculator, $200 in 1980 is equivalent to $585 in today's dollars. Or, looking at it the other way around if the law is not changed, $200 in today's dollars is equivalent to just $70 in 1980. Virginia larceny laws are outlined below, as per Virginia § 18.2-95:
Simple or petit larceny: theft of property valued at less than $200, or less than $5 if taken directly from a person. Simple larceny, a Class 1 misdemeanor, is punishable by a fine of up to $2,500 and a jail sentence of up to 12 months; and
Grand or felony larceny: theft of property valued at over $200, or over $5 if taken directly from a person, or if the property taken was a firearm of any value. If grand larceny is charged as a felony, the prison sentence is between one year and 20. However, in some circumstances, such as when the value of the property was just over $200 or when the defendant has no prior criminal record, the judge may reduce the charge to a misdemeanor, in which case the penalty would be up to 12 months in jail and a fine of $2,500.
Call Simms Showers Today for Experienced Loudoun County, Leesburg, Winchester, Fairfax, and Prince William Criminal Defense
If you are being charged with any type of crime, contact the experienced Loudoun County, Leesburg, Winchester, Fairfax, and Prince William criminal defense lawyers of Simms Showers, LLP today at 703-997-7821. We are prepared to begin working on your case immediately.
Resources:
vacode.org/2016/18.2/5/3/18.2-95/
data.bls.gov/cgi-bin/cpicalc.pl?cost1=200&year1=1980&year2=2016
nbc29.com/story/34174232/virginia-governor-mcauliffe-proposes-criminal-justice-reforms
Disclaimer: This legal alert is provided for general information purposes only and is not a substitute for legal advice particular to your situation. No recipients of this memo should act or refrain from acting solely on the basis of this memorandum without seeking professional legal counsel. Simms Showers LLP expressly disclaims all liability relating to actions taken or not taken based solely on the content of this memorandum. Please contact Caleb Kershner or Ben Mann at cak@simmsshowerslaw.com, wbm@simmsshowerslaw.com, or (703) 771-4671 for greater details concerning how this information may affect you.