Federal Traffic and Criminal Cases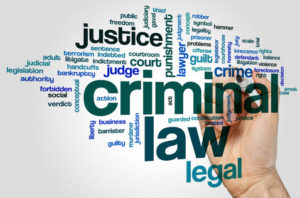 The DMV area (Washington D.C., Maryland, and Virginia) has some unique features that can have a huge impact on people who receive traffic tickets or are charged with crimes. One anomaly is that anyone charged with crimes on federal property, including the George Washington Parkway, will be charged with a federal crime.
Federal vs. State Crimes

Most crimes, including DUI, reckless driving, and other common crimes are state crimes, which means that if you are charged with one of these crimes you will end up in state court. However, as mentioned above, charges received on the George Washington Parkway and other federal property are prosecuted in federal court. Generally if there is a federal law on the topic, such as drug laws, then the federal government will prosecute under its own laws. However, the federal government does not have a specific reckless driving charge, but since Virginia does have a reckless driving statute, if you are caught breaking Virginia's reckless driving law on federal land, you will still be tried in federal court, although the state law and penalties will be used. The confusing nature of jurisdiction and choice of laws makes it especially important that you contact a knowledgeable federal crimes attorney if you are facing this situation.
At first this may not seem to make a big difference whether it is a federal or state crime, but it can. The federal government operates differently in many important ways:
Federal Law Typically Has Harsher Penalties

One of the biggest differences between state and federal crimes is that federal crimes usually have harsher penalties than state crimes, even for the exact same behavior. Drug crimes, especially those dealing with large quantities of drugs, are punished especially harshly in federal courts. Something that may be a misdemeanor in state court may be a felony in federal court.
Federal Agencies Have More Money for Investigation

Another big difference between federal and state prosecution is that federal agencies have more resources and are able to investigate cases using special technology, manpower, and other tools that are more likely to produce evidence. Prosecutors may then have more to work with and it becomes even more important that you have a qualified defense attorney on your side.

Federal Courts Have Their Own Criminal Procedure

Attorneys that only work in state court may know how things work there, but the rules are different in federal court. This underscores the importance of working with an experienced federal crimes attorney to make sure that deadlines, documents, and other rules are complied with.

Reach Out to Us for Help

If you are charged with a crime or traffic violation on federal land, you should contact a skilled federal crimes attorney as soon as possible to help you figure out what the potential consequences may be and to help you navigate the federal court system. Our experienced federal crimes attorneys at Simms Showers, LLP, in Leesburg, Virginia, can defend you against these charges.
Resource:
vacode.org/2016/46.2/III/8/7/46.2-852/