Does Virginia Require Driver's License Suspension for DUIs?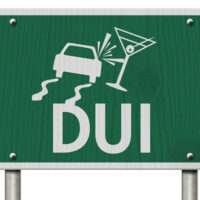 In the interest of public health and safety, the Commonwealth of Virginia has stringent laws against driving under the influence (DUI). Virginia law does not discriminate between intoxication or impairment from alcohol or drugs. If a driver loses the ability to operate their vehicle safely due to alcohol or drugs, it can qualify as a DUI under Virginia law.
To deter drivers from committing DUI, Virginia features severe criminal penalties for this type of violation. As detailed in Code of Virginia Section 18.2-270, DUI offenders can face misdemeanor or felony charges. And if convicted, there are mandatory minimum levels of fines and confinement periods for DUI offenders.
In addition to the standard penalties for other misdemeanor and felony offenses, Virginia also imposes a requirement of driver's license suspension or revocation for DUI offenders. The following sections will provide a breakdown of applicable considerations and penalties for violations.
License Suspension or Revocation for DUI Offenders
As established in Code of Virginia Section 18.2-271, any person convicted of a DUI offense will lose their driving privileges, although the applicable suspension or revocation period changes based on the number of previous DUI offenses, if any.
The first DUI conviction triggers a maximum suspension period of one year. A second DUI conviction results in up to three years of driver's license suspension. During the suspension period, DUI offenders may be able to request a restricted driving permit and install an ignition interlock device. But that is not guaranteed in every situation.
Upon a third or subsequent DUI conviction, the offender will experience permanent revocation of driving privileges. The offender must complete the entire revocation period before requesting reinstatement. Restricted driving permits are not available for revoked driver's licenses.
Penalties for Driving on Suspended or Revoked License
As explained in Code of Virginia Section 18.2-272, DUI offenders must refrain from driving on their suspended or revoked license. Any person who violates these rules and drives anyway is guilty of a Class 1 misdemeanor. This class of misdemeanor is punishable by a maximum of 12 months in county jail and $2,500 in criminal fines.
On the other hand, a DUI offender who violates Section 18.2-272 three or more times within a decade will face different charges. In these situations, the violation is considered a Class 6 felony, punishable by a maximum of 60 months in prison and $2,500 in criminal fines.
On a related note, Section 18.2-272 imposes another requirement for DUI offenders who drive on their suspended or revoked licenses. Whenever this happens, the DUI offender will face administrative revocation of driving privileges under Code of Virginia Sections 46.2-389 and 46.2-391.
Let Us Help You Today
If you have legal questions about driver's license suspension or DUI in Virginia, it can be highly valuable to consult with an adept Virginia DUI defense attorney. The attorneys at Simms Showers LLP have experience defending against Virginia charges for DUI and many other criminal offenses. If you need legal help with criminal defense, contact us today for a free initial consultation.
https://www.simmsshowerslaw.com/virginia-dui-crash-in-sterling-leads-to-multiple-criminal-charges/