Defending Domestic Violence Matters In Court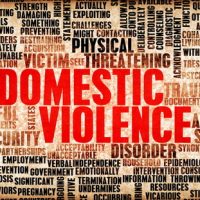 Since the coronavirus pandemic hit American shores, the domestic violence rate, which was already high, has increased significantly. During lockdowns, many Americans developed some bad personal habits, and a propensity to domestic violence was one of them. Due to coronavirus shutdowns, many of these cases are just now winding their way through Loudoun County criminal courts. Others are post-lockdown, but they have the same basic issues.
One of these issues is the importance of a Fairfax criminal defense attorney. Lawyers help arrange for prompt pretrial release, which jump starts a criminal defense. Then, attorneys thoroughly evaluate cases, looking for one or more of the defenses listed below. Finally, when cases go to court, attorneys leverage these defenses during trials and pretrial negotiations, to obtain the best possible result under the circumstances.
Procedural Defenses
On TV, most officers read most suspects their Miranda rights as they put them in handcuffs and lead them to police cars. Police officers, like many of us, often imitate behaviors they see on TV. If they wait until this point to tell defendants they have the right to remain silent, the right to an attorney, and so on, they've waited too long.
Under current law, custodial interrogation cannot begin until officers read suspects their rights. This phrase basically means the suspect doesn't feel free to leave and officers ask questions. So, custodial interrogation when officers knock on the door and ask if someone called the police.
Also under current law, defendants must clearly state that they're asserting their Constitutional right to remain silent, or they waive that right. Simply not answering a question isn't enough.
If officers didn't properly inform defendants about their Fifth Amendment rights and defendants don't waive these rights, a Fairfax criminal defense attorney can get any statements the defendant made thrown out of court.
Substantive Defenses
Domestic assault cases, like most other assault cases, usually don't hold up in court unless the alleged victim gives credible testimony in court.
Credible testimony basically means accurate and unbiased testimony. If the alleged victim was drinking at the time, his/her testimony may be inaccurate. Alcohol impairs memory. Additionally, if the two people are adversaries in family court, there's a chance the alleged victim might exaggerate a story to get a leg up in those proceedings.
Attorneys don't have to "prove" a witness was "lying." Attorneys must only create a reasonable doubt as to the witness' credibility.
Moreover, the alleged victim must normally appear in court. Frequently, alleged victims lose interest in these cases and refuse to cooperate with prosecutors. A legal loophole may be available in these situations, but judges rarely allow prosecutors to use it.
Self Defense
This doctrine is an affirmative defense. The defendant must admit to the assault and then claim a legal excuse, which in this case is self-defense, applied.
Essentially, self-defense is a proportional reaction to a perceived threat against the defendant, the defendant's property, or another person.
A proportional reaction usually means the defendant cannot use physical force, no matter how slight, to respond to verbal abuse. So, unless the alleged victim physically threatened the defendant, this doctrine usually doesn't apply to domestic assault cases.
Count on an Assertive Loudoun County Lawyer
There's a big difference between an arrest and a conviction in criminal law. For a free consultation with an experienced criminal defense attorney in Fairfax, contact Simms Showers, LLP, Attorneys at Law. The sooner you reach out to us, the sooner we start fighting for you.
Source:
news.harvard.edu/gazette/story/2022/06/shadow-pandemic-of-domestic-violence/