What is the Definition of a Drug Free Zone?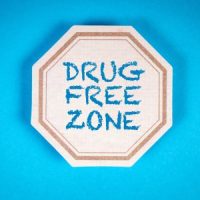 According to Virginia law, a drug-free zone extends 1,000 feet from any "school, park, or other public area." 1,000 feet is basically three football fields. Northern Virginia is one of the most densely-populated areas in America. Almost every street corner in Manassas is within 1,000 feet of a school, park, library, post office, church, or other "public area." So, drug-free zones unfairly target urban dwellers, mostly black urban dwellers.
When drug cases go to court, prosecutors care nothing about what's right or fair. They just care about their conviction records. They also have a small army of investigators to support them. No Manassas drug crime lawyer can possibly match the state's resources. But a criminal defense lawyer is dedicated to a cause, not w win-loss record. That commitment makes an enormous difference.
Drug Crimes
Usually, attacking the evidence in the underlying case is the best way to beat a drug free zone or other enhancement. Most drug crimes in Loudoun County courts are possession offenses. Prosecutors must do basically three things to obtain drug possession convictions:
Produce the Substance in Court: Usually, unless officers had a search warrant, physical evidence is inadmissible in court. Sometimes, a narrow exception, like owner consent, applies.
Prove it Was Illegal: Filed tests, which are always positive, are usually sense tests (e.g. the substance looks, feels, and tastes like an illegal substance). Subsequent chemical tests aren't always positive.
Establish Legal Possession: Proximity, especially as defined in Virginia law, is relatively easy to prove in court. The other two elements, knowledge and control, aren't nearly as easy. In fact, a defendant could literally be sitting on a stash and not possess the drugs.
Prosecutors must prove each drug possession element beyond any reasonable doubt. So, a Manassas criminal defense lawyer must simply chip away at the state's evidence.
Trafficking and manufacturing crimes often over-rely on paid informant testimony. Many people will say practically anything for love or money. So, unless the informant has a flawless track record or offers some corroborating evidence, the tip is probably unreliable.
Incidentally, there's a difference between reliability and accuracy. Unreliable information could be accurate. The result doesn't matter in this context.
The aforementioned warrant issues also affect drug manufacturing and trafficking cases. Frequently, these cases involve large, multi-agency investigations. These officers often take shortcuts to ensure they make arrests and justify these large expenses.
The Drug Free Zone Enhancement
Prosecutors often jump to conclusions in drug cases. Drug free zone enhancements feature the same thing.
For example, not all publicly-accessible swimming pools are public pools. A homeowners association-maintained or apartment complex swimming pool is not a public place.
Furthermore, the law is vague about boundaries. If a school annex is in an office building, the drug free zone line might start in the mall parking lot, at the main building entrance, or at the annex entrance.
Incidentally, the school bus stop drug-free zone enhancement usually only applies if children are present. Generally, a school bus stop is just like any other street corner.
The drug free zone enhancement in Virginia is rather harsh. It adds between one and five years to a prison or probation sentence.
Work With a Diligent Loudoun County Lawyer
There's a big difference between an arrest and a conviction in criminal law. For a free consultation with an experienced criminal defense attorney in Manassas, contact Simms Showers, LLP, Attorneys at Law. We routinely handle matters throughout Virginia.
Source:
virginiarules.org/varules_topics/drugs-overview/