What is Implied Consent to DUI Testing in Virginia?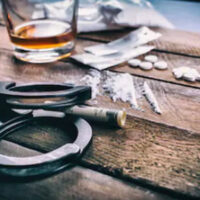 The Commonwealth of Virginia has a duty to maintain safety and security on all highways and roadways within its borders. In keeping with this duty, Virginia prohibits drivers from driving under the influence (DUI) of alcohol or drugs. Furthermore, Virginia law stipulates implied consent to DUI testing for all drivers who operate a vehicle within state borders.
What is Implied Consent?
Code of Virginia Section 18.2-268.2 establishes the conditions for implied consent in DUI testing situations. Any driver who operates a vehicle on a highway in Virginia — whether or not that person has a Virginia driver's license — provides automatic consent to DUI testing.
In this context, the term "highway" has a specific definition under Code of Virginia Section 46.2-100. This term means the entire width between marked lanes of travel on:
Roads and streets designated as highways by a state governmental unit;
Highways and other streets owned or operated by a federal governmental unit; and
Other public channels open to vehicular traffic in Virginia.
When is DUI Testing Appropriate?
Section 18.2-268.2 enables Virginia state authorities to conduct alcohol or drug testing within three hours of an arrest for:
Adult DUI in violation of Code of Virginia Section 18.2-266;
Underage DUI in violation of Code of Virginia Section 18.2-266.1;
Driving on suspended license in violation of Code of Virginia Section 18.2-272; or
Any similar law, ordinance, or rule.
Depending on the circumstances of the individual case, the driver in question may be required to submit samples of their breath, blood, or both. Typically, breath tests are standard in alcohol-related situations. If a breath test is unavailable — or if there is indication of intoxication based on drugs or other substances — a blood test may be appropriate.
Is There a Penalty for Refusing DUI Tests?
Code of Virginia Section 18.2-268.3 outlines the punishment for refusing to submit to DUI testing. Under this section, an unreasonable refusal to submit to DUI testing is punishable as follows:
First Violation — Civil offense with mandatory driver's license suspension for 12 months;
Subsequent Violation — Class 1 misdemeanor with mandatory license revocation for 36 months.
It does not matter whether the driver in question refused to submit their breath, blood, or both. The penalties are substantively similar in all of those circumstances.
That being said, first-time offenders can request a restricted license during their suspension period. These restricted licenses allow a person to drive on a suspended license, but only to approved locations, such as work. Any person with a restricted license must comply with all program requirements, including ignition interlock devices for certain drivers.
Contact Us Today for Help
If you need legal assistance with Virginia charges for DUI, it can be greatly constructive to contact a reliable Leesburg DUI & DWI attorney. The attorneys at Simms Showers LLP have experience defending clients against many different types of criminal charges, including DUI. If you need legal help with criminal defense, contact us today for a free initial consultation.
https://www.simmsshowerslaw.com/drunk-driver-arrested-in-sterling-after-causing-car-crash/