Virginia Man Arrested for Armed Robbery & Multiple Drug Crimes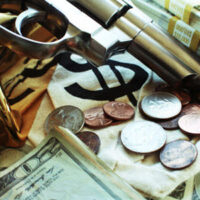 Virginia law enforcement arrested a man from Sterling on charges of multiple drug crimes and armed robbery, according to an article by the Loudoun Times-Mirror.
This incident traces back to Friday, September 11th at approximately 8 p.m. Deputies of the Loudoun County Sheriff's Office responded to reports of an armed robbery near the 46000 block of Woodshire Drive in Sterling.
According to police statements, the alleged perpetrator met the victim at the scene and then robbed him at gunpoint. In addition, the perpetrator also allegedly conspired to distribute Schedule IV controlled substances the day before.
As a result of this incident and other relevant information, the authorities charged the alleged perpetrator with several crimes, including armed robbery and conspiracy to distribute a controlled substance.
While the alleged perpetrator awaits further legal proceedings at the Loudoun County Adult Detention Center, it seems like an appropriate occasion to examine several Virginia statutes.
Armed Robbery
Code of Virginia Section 18.2-58 makes it illegal to commit robbery by means of violence or threats of violence. Commonly referred to as armed robbery, Section 18.2-58 specifically prohibits any person from committing robbery by means of:
Partial strangulation;
Suffocation;
Striking or beating;
Threat of firearms or other dangerous instruments; or
Other forms of violence or threats of such violence.
Any person who commits armed robbery in violation of Section 18.2-58 is guilty of a felony. If convicted on these charges, the offender can face criminal fines and a prison sentence of five years to life.
Conspiracy to Distribute a Controlled Substance
Code of Virginia Section 18.2-248 makes it unlawful to manufacture, sell, give, or distribute a controlled substance. Any person who distributes — or possesses with the intent to distribute — a controlled substance is most likely in violation of Virginia law. The punishment for distribution, or possession with intent to distribute, depends largely on the type of substance in question.
In terms of Schedule IV controlled substances, a violation of Section 18.2-248 is punishable as a Class 6 felony. If convicted on these charges, the offender can face a maximum of $2,500 in criminal fines and five years in prison.
Code of Virginia Section 18.2-256 makes it illegal to conspire with other people to commit a drug crime, such as distribution of a controlled substance. Under Section 18.2-265, any conspiracy to commit a drug crime has the same penalty as a completed crime. In other words, even if the intended crime does not occur, conspiring to commit the crime will result in punishment.
Do You Need Legal Help?
If you have legal questions about drug crimes or similar offenses under the Virginia law, it can be particularly beneficial to reach out to a skilled criminal defense lawyer. The Leesburg drug crimes lawyers at Simms Showers LLP feature greater than 140 years of combined legal experience, with a specific focus on criminal law. If you need legal help with criminal defense, contact us today for a free initial consultation.
Resource:
loudountimes.com/news/sterling-man-charged-with-armed-robbery-conspiracy-to-distribute-drugs/article_0256201a-f6b2-11ea-a847-778e09595505.html
https://www.simmsshowerslaw.com/virginia-grand-jury-indicts-25-people-on-71-charges-for-drug-crimes/