What Are The Consequences Of Reckless Driving In Virginia?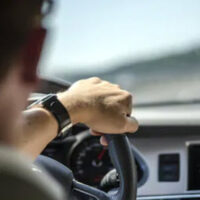 Reckless driving is a criminal offense in violation of Code of Virginia Section 46.2-853. This section prohibits any driver from operating a vehicle in a way that threatens the safety of people or property. Specific types of driving behavior are also classified as reckless driving under Virginia law, including failure to maintain control and passing a stopped school bus loading or unloading children.
On a related note, there are two types of reckless driving charges in Virginia, misdemeanor and felony. The misdemeanor version is the standard charge for most reckless driving offenses. The felony version only applies if the alleged offender:
Commits reckless driving on a suspended or revoked driver's license; and
Causes the death of a victim, as a direct result of reckless driving.
Moving past the background information above, the following sections will explore three different consequences of a reckless driving conviction in Virginia.
Jail/Prison Confinement
Reckless driving convictions generally come with a confinement period in jail or prison under Code of Virginia Section 46.2-868. At a minimum, reckless driving is usually charged as a Class 1 misdemeanor. A conviction for this class of misdemeanor can include a maximum confinement period of 12 months in jail.
On the other end of the spectrum, reckless driving can result in Class 6 felony charges. A conviction for this class of felony can include a confinement period of one to five years in prison.
Criminal Fines
Reckless driving offenses are subject to criminal fines under Section 46.2-868. Both the Class 1 misdemeanor and Class 6 felony versions of reckless driving feature a maximum of $2,500 in criminal fines. The maximum fine for this offense, however, is often reserved for felony charges. The misdemeanor version rarely reaches the upper threshold for criminal fines.
Driver's License Suspension
Reckless driving convictions can be subject to driver's license suspension under Code of Virginia Section 46.2-393. Unlike other moving violations, however, there is not an automatic suspension of driving privileges. The Virginia courts have the discretion to apply a suspension period of 60 days to six months for any reckless driving conviction.
That being said, reckless driving offenders can apply for a restricted driving permit during their suspension period. These restricted driving permits allow a person with a suspended license to drive for approved purposes only, such as going to school or work. In order to qualify for a restricted driver's license, though, the would-be driver must show an undue hardship would occur without a license.
Let Us Help You Today
If you have legal questions about Virginia laws against reckless driving, we can help. The Leesburg reckless driving attorneys at Simms Showers LLP are prepared to assist you with your case.