How Can Virginia Businesses Prevent Crime?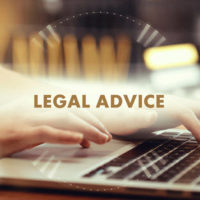 The Powhatan County Chamber of Commerce recently organized a seminar to help Virginia businesses prevent crime, according to an article by the Richmond Times-Dispatch.
The seminar featured Deputy Commonwealth's Attorney Rob Cerullo as a primary speaker. Over the course of 45 minutes, Cerullo answered a number of relevant questions that concern Virginia businesses.
What are the Differences Between Virginia Civil and Criminal Law?
Cerullo explored the fine line that exists between violations of civil and criminal law. From a civil law standpoint, there is an emphasis on monetary damages to compensate victims for their loss. On the other hand, criminal law exists to govern conduct, employing harsh penalties and potential incarceration to deter people from committing certain acts.
How Can Virginia Businesses Deal with Larceny?
Cerullo explained the basics of larceny. This crime occurs when a person takes property with the intent to steal it forever. Cerullo cautioned that larceny can happen to anyone, making precautionary measures like video monitoring and employee training extremely important. With proper equipment, warning signs, and watchful employees, businesses can decrease their risk of larceny.
How Can Virginia Businesses Deal with Embezzlement?
Cerullo detailed the foundation of embezzlement laws in Virginia. Embezzlement occurs when an employee misuses or steals company funds. Cerullo suggested that businesses can best protect against embezzlement before hiring an employee. He also outlined three key resources for businesses to utilize while reviewing a candidate for employment.
Background Checks – Businesses can request a criminal background check from the Virginia State Police for a $15 fee.
Sex Offender Registry – Businesses can consult Virginia's Sex Offender and Crimes against Minors Registry at no cost.
Credit Checks – Businesses can utilize services such as Equifax to verify a potential employee's personal credit.
How Can Virginia Businesses Deal with Trespassing?
Cerullo explained that even though businesses are open to the general public, trespassing can still occur. While businesses provide an implicit invitation for the public to enter their premises, businesses are free to revoke that invitation at any time. If the person ignores the warning to leave the business premises, then that person commits trespassing.
Cerullo did highlight two important exceptions. Businesses are not allowed to discriminate based on "race, religion, sexual orientation or other such characteristics." Additionally, businesses are not allowed to prevent police from entering the property with just cause.
Do You Need Legal Counsel From a Seasoned Attorney?
Whether you are dealing with civil, criminal or business law, it is difficult to know where to start. The laws governing your case may overlap, leading to a confusing situation. A seasoned and multifaceted attorney can really help out, clarifying your rights and duties under the law.
If you have questions, please feel free to contact Simms Showers LLP as soon as possible. Our attorneys have dedicated experience handling a diverse caseload, including but not limited to civil, criminal, and business law. Our attorneys are available by calling 703-997-7821 or by filling out a simple form online.
Resources:
richmond.com/news/local/central-virginia/powhatan/powhatan-today/lecture-aims-to-help-businesses-prevent-crime/article_2e5a0a80-883f-11e7-8702-ffe03680f9a9.html
vsp.state.va.us/CJIS_Criminal_Record_Check.shtm
sex-offender.vsp.virginia.gov/sor/
equifax.com/equifaxcomplete/Credit-Reports