Amidst Anticipated Relief, Big Questions Remain for COVID Vaccines, Masking Requirements, and Risk Management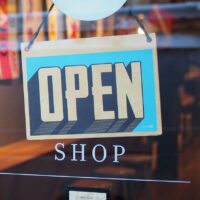 Amidst Anticipated Relief, Big Questions Remain for COVID Vaccines, Masking Requirements, and Risk Management
By William R. Thetford, Esq. and H. Robert Showers, Esq.
May 28, 2021
The day many Americans began dreaming of in March 2020 is arriving as states end executive orders limiting gatherings, masks (at least for those who are vaccinated), and social distancing. The world is forever changed, but we hope the COVID pandemic is easing.
Virginia's Executive Order 72, amended seven times, finally expired and a more relaxed environment towards COVID restrictions has become a reality. Favorite restaurants will be able to fully reopen, festivals and fairs will start back up, and people will breathe deeply – figuratively and literally. But the expiration of these orders and a changing environment create new uncertainties and challenges for businesses, organizations, churches, and individuals.
What Is at Stake and What Risks Remain?
Businesses, churches, organizations, and individuals have a vested interest in keeping their people and communities as safe as possible. They also want to be able to conduct their business, live their lives, and put their ministry into practice.
As we spoke about during the existence of the executive orders, not only was there a threat of liability for businesses, churches, and other organizations if an outbreak occurred on their watch and they were deemed negligent; if the activity was not in accordance with the executive orders, the organizer would likely be deemed negligent per se, leaving only the issue of damages up for determination.
As the mandates begin to phase out, "reasonability" shifts to the forefront, ahead of adherence to the former standards imposed via executive order. For example, a negligence lawsuit asks this question: "Did the defendant breach a duty of reasonable care to those around the defendant?" The good side of this standard is that it is flexible enough to take into account various factors that went into the situation. The bad side of this standard is that it is rarely possible to know for certain what a judge or jury would deem "reasonable" or "unreasonable" in advance. There is a lot of gray area and a lot of risk-benefit analysis to be done. We examine some of the questions that many of our clients are asking as they consider as the world steps beyond the COVID executive orders.
How the Executive Orders Have Changed with CDC Guidance on Masks
The CDC changed the landscape with its decision that masks are optional in most contexts for people who have been vaccinated. Those who have not been vaccinated are still recommended to use them as before. The CDC guidance is not binding in and of itself, and thus it does not trump state executive orders. However, most state executive orders have now been changed to implement the latest CDC guidance.
For instance, Virginia changed its stance on masks from everyone "must" wear a mask (executive orders up to and including the sixth amended Executive Order 72) to individuals "should" wear a mask "in accordance with CDC guidance." (Executive Order 72, seventh amended, in force through May 27 and Executive Order 79 taking effect May 28, 2021).[1]
Thus, the CDC guidance, expressly incorporated into the latest Virginia executive orders, allows people who have been fully vaccinated (defined as two weeks after the final dose of the COVID vaccine – i.e., two weeks after the second dose of the Pfizer or Moderna vaccines or two weeks after the only dose of the Johnson & Johnson vaccine) to go without masks in most situations. People who have been vaccinated still must wear masks in (1) hospitals, (2) public transit, (3) and certain similar "congregate settings." Congregate settings are crowded indoor spaces, such as jails and detention centers, and group homes. Virginia has not applied that label to churches.
Short of requiring individuals to carry their vaccination card or the creation of a "vaccine passport" (discussed below) there is not a practical way for the government or establishments to verify who is vaccinated and who is not for the purposes of the continued mask guidance. Thus, barring significant changes in Virginia, the enforcement of this executive order appears to primarily rely on the honor-system.
Regardless of vaccination status, Virginia continues to require: "All students, teachers, staff, and visitors must wear a mask over their nose and mouth while on school property," subject to a few exceptions.[2] This requirement purports to cover both public and private K-12 schools.
Businesses, organizations, and churches may still require the use of masks on their property or during their events.
Because the CDC has indicated it is possible, but less likely, for people who are vaccinated to be infected with COVID and/or spread COVID to others, those who are vaccinated do not need to quarantine merely for being exposed to COVID-19. They may need to quarantine, get tested, or self-isolate if they are experiencing symptoms of COVID, despite the vaccine.
While things have progressed quite a bit since March 2020,[3] COVID-19 remains good cause for a dose of humility, as many questions remain, such as how long immunity lasts from a vaccine (or from contracting COVID-19 and recovering) and how well the vaccine will fare against emerging variants of SARS-CoV-2. Likely, the guidance and regulations will continue to evolve along with our understanding.
Next Steps for Employers – Can Employers Require Employees to be Vaccinated?
The Virginia Executive Order retains sector-by-sector guidance and requirements through May 28, 2021.  After that point, with only the mask requirements above in force, employers will have to use their discretion in how they navigate other COVID questions.
The emerging controversy is whether employers can require their employees to be vaccinated and the extent to which they can or should treat employees differently based on vaccination status.
The short answer is that employers may require vaccinations generally, but they will likely need to create accommodations for those who cannot get the vaccine for religious or health reasons, and there may be some other practical problems to imposing a blanket requirement.
Some states are considering prohibiting employers from discriminating based on vaccination status or requiring information about vaccination status.[4] At this point, there is no federal law or Virginia law that would directly prohibit employers requiring their employees get vaccinated. However, requiring vaccination or requesting proof of vaccination may inadvertently lead to other employment law violations, such as discrimination on the basis of religion (under Title VII) or disability (ADA) or violating HIPAA or GINA.
While there has not been time for case law to develop on this issue, the EEOC has provided guidance on what it considers protected conduct versus unlawful discrimination on these bases.[5]
When Vaccination Requirements Implicate the ADA and Disability
The Americans with Disabilities Act (ADA) generally allows employers to seek to maintain the safety of the workplace. Thus, if an employer finds vaccination necessary, such a requirement would not be prohibited by the ADA. To the extent that a safety standard, such as a vaccine requirement, "[S]creens out or tends to screen out an individual with a disability," the employer must either allow a reasonable accommodation for impacted employees or show that an unvaccinated employee would pose a "direct threat." The Code of Federal Regulations regarding the ADA defines a "direct threat" as:
[A] significant risk of substantial harm to the health or safety of the individual or others that cannot be eliminated or reduced by reasonable accommodation. The determination that an individual poses a "direct threat" shall be based on an individualized assessment of the individual's present ability to safely perform the essential functions of the job. This assessment shall be based on a reasonable medical judgment that relies on the most current medical knowledge and/or on the best available objective evidence. In determining whether an individual would pose a direct threat, the factors to be considered include:
(1) The duration of the risk;
(2) The nature and severity of the potential harm;
(3) The likelihood that the potential harm will occur; and
(4) The imminence of the potential harm.[6]
If an employer determines that an individual who cannot be vaccinated because of a disability poses a direct threat, the employer may exclude the employee from the workplace, but only if "there is no way to provide a reasonable accommodation (absent undue hardship) that would eliminate or reduce this risk so the unvaccinated employee does not pose a direct threat."[7] Even a "direct threat" does not automatically mean termination is warranted; for instance, the employee may be able to continue to work with an accommodation like remote work.
To avoid infringing upon the Americans with Disabilities Act, any health-related inquiries typically must be limited to what is "job-related and consistent with business necessity." In the context of the COVID-19 pandemic, the ADA will not prevent employers from making basic inquiries about exposure to, symptoms of, testing positive for, or vaccination against COVID. Information about an employee's health, COVID-19 testing, vaccination, or the like, even when not directly related to a disability as defined by the ADA, must be stored separately from the employee's personnel file to limit access to this confidential information.[8] This information usually should not be shared without the person's consent.
While simply requesting proof of receipt of vaccination against COVID-19 is not likely to elicit information about a disability, and thus is not a "disability-related inquiry" according to the EEOC, subsequent questions, such as "asking why an individual did not receive a vaccination," may unintentionally elicit information about a disability. Thus, such questions would be subject to the ADA and therefore must be strictly "job-related and consistent with business necessity."[9] Note that state disability laws may also apply.
Vaccinations and Sincerely Held Religious Beliefs
The EEOC has provided the following guidance for handling sincerely held religious beliefs preventing employees from receiving a vaccination.
Once an employer is on notice that an employee's sincerely held religious belief, practice, or observance prevents the employee from receiving the vaccination, the employer must provide a reasonable accommodation for the religious belief, practice, or observance unless it would pose an undue hardship under Title VII of the Civil Rights Act.  Courts have defined "undue hardship" under Title VII as having more than a de minimis cost or burden on the employer. EEOC guidance explains that because the definition of religion is broad and protects beliefs, practices, and observances with which the employer may be unfamiliar, the employer should ordinarily assume that an employee's request for religious accommodation is based on a sincerely held religious belief.  If, however, an employee requests a religious accommodation, and an employer has an objective basis for questioning either the religious nature or the sincerity of a particular belief, practice, or observance, the employer would be justified in requesting additional supporting information.[10]
Genetic Information Nondiscrimination Act (GINA) May Impact Vaccination-Related Inquiries
GINA prohibits employers, subject to some exceptions, from (1) using genetic information to make decisions regarding the privileges, terms, and conditions of employment; (2) acquiring genetic information; or (3) disclosing genetic information. Requiring employee vaccination does not violate GINA. If the employer administers the vaccine itself and conducts a pre-vaccine questionnaire, the questions associated with family medical history may implicate GINA. The best practice for employers desiring their employees to vaccinate, then, will be to encourage or require the employees to be vaccinated by a third-party clinic or medical provider, and not request any medical documentation associated with the vaccine (which may contain genetic information prohibited by GINA) other than the proof of vaccination itself. Also, if employers request proof of vaccination, the EEOC recommends employers to warn employees not to provide genetic information as part of the proof. "As long as this warning is provided, any genetic information the employer receives in response to its request for proof of vaccination will be considered inadvertent and therefore not unlawful under GINA.  See 29 CFR 1635.8(b)(1)(i) for model language that can be used for this warning."[11]
The regulation cited by the EEOC for this warning is below:
If a covered entity uses language such as the following, any receipt of genetic information in response to the request for medical information will be deemed inadvertent: "The Genetic Information Nondiscrimination Act of 2008 (GINA) prohibits employers and other entities covered by GINA Title II from requesting or requiring genetic information of an individual or family member of the individual, except as specifically allowed by this law. To comply with this law, we are asking that you not provide any genetic information when responding to this request for medical information. 'Genetic information' as defined by GINA, includes an individual's family medical history, the results of an individual's or family member's genetic tests, the fact that an individual or an individual's family member sought or received genetic services, and genetic information of a fetus carried by an individual or an individual's family member or an embryo lawfully held by an individual or family member receiving assistive reproductive services." 29 C.F.R. § 1635.8(b)(1)(i).
Vaccinations and Emergency Medical Authorization
Currently the available COVID vaccines are authorized under the Emergency Use federal statute that allows the FDA to approve treatments faster than the ordinary course in certain circumstances. The statute provides that those receiving the treatment (a) be informed of the emergency use authorization, (b) be made aware of known or potential risks and benefits and the extent to which further risks and benefits are unknown, and (c) have the option to accept or refuse based on their informed consent. 21 U.S.C. § 360bbb-3(e)(1)(A)(ii). Thus, there is question whether the government generally (and perhaps a government employer or public university) may require the vaccine while it is under this emergency use authorization. Private employers can likely seek employees who have chosen to receive the vaccine as other potential employees may seek employment elsewhere if they do not want the vaccine at this stage. The calculus will change in this respect if the FDA gives full approval to the COVID vaccines as is expected in the near future.
While employers can require vaccination and proof of vaccination, in some circumstances, does not necessarily mean that they should. There is certainly no requirement that they must. Employers will have to consider carefully the risks and liabilities associated with COVID, compared to the impact of the requirements and policies they impose on the morale and effectiveness of their workforce, and any liability on that front as well. We expect many employers to encourage vaccination, but not require it. Employers serving sensitive or vulnerable populations or employers tending to have more vulnerable employees may consider more inflexible policies. Employers may create additional exceptions beyond what is required by the above statutes; however, they must be careful that whatever rules or exceptions they create be applied consistently to avoid claims of unfair treatment.
Requiring Proof of Vaccination for Admission to Establishments or to Receive Services?
Beyond the employment context, others have discussed requiring vaccinations to participate in certain events or activities or to enter certain areas. For instance, may businesses, organizations, schools, universities, churches, or other establishments require proof of vaccination?
In general, the legal answer for these establishments is that they may, as long as state law does not provide otherwise, and the establishment allows reasonable accommodations for those with sincerely held religious beliefs or disabilities which prevent taking the COVID vaccine. While there may be no laws prohibiting this practice in most states, there are some major practical problems. For instance, no COVID vaccine is yet approved for children under the age of 12, so it will not be possible to forbid unvaccinated individuals from entering certain areas if any of the target population has children of that age range (i.e., many businesses, churches, etc.).
Some commentators and officials have encouraged states to develop "vaccine passports" which would make it easier for establishments to verify who has been vaccinated and who has not been. Those establishments could then offer services to vaccinated individuals in ways different from unvaccinated individuals. While "vaccination status" is not a protected class under current non-discrimination laws, many are uncomfortable dividing Americans into two classes when it comes to eligibility to receive services or admittance to various events or venues. Seven states have issued executive orders prohibiting vaccine passports and some state legislatures are also considering prohibiting such practices.[12] Currently there is no prohibition on this practice in Virginia.
Businesses or organizations needing to set up a COVID-free environment have several alternatives they can offer customers or attendees who are not vaccinated. As before in certain industries, you may be able to require a negative COVID test prior to attending in person. Vaccinated individuals may be exempted from such a testing requirement unless they have recently displayed symptoms. In some similar circumstances, the CDC and the Virginia Department, has also exempted from testing individuals who recovered from COVID-19 in the past three months. Like those who have been vaccinated, people who recently have recovered from COVID are likely temporarily immune from COVID. Although it is unknown how long this immunity lasts, the CDC and Virginia have given indications that three months is a fairly safe estimate given current data.
Many employers or businesses asked for liability waivers, assumption of the risk, and/or indemnification agreements during the initial reopening in the summer of 2020. That practice could continue for those coming back to the workplace to reduce the risk of liability. If the vaccines prove effective, the hope is that, most vaccinated people will not be impacted by a work-place exposure to COVID; this reduces potential liability for the employer. The sensitive population will remain those who cannot receive the vaccination or who have received the vaccination but have a weakened immune system.
Businesses may legally refuse service to individuals unless individuals either wear a mask or show proof of vaccination. Practically, it will be difficult for most patrons to demonstrate proof of vaccination absent a vaccine passport system. Many businesses are adhering to an honor system. Businesses may decide to require masks regardless of vaccination status. Businesses in most states could also theoretically require proof of vaccination for entry at all, but at this point, that would be difficult practically, even if permitted by state law.
Many universities have announced that they will require students attending classes in person to be vaccinated starting this fall, and an additional responsibility to report vaccination status this summer.[13] Requirements by universities is one of the few areas with direct legal authority on the subject, as the Virginia Attorney General's Office under Mark Herring has issued an official legal opinion that public colleges and universities may, at their discretion, impose broad vaccine mandates for in-person learning and activities. This requirement would likely need to include at least "reasonable accommodations for medical conditions and/or religious objections."[14]
The University of Virginia has already indicated that it will offer such accommodations, but students who are exempted from the vaccine requirement may be subject to "weekly COVID-19 testing requirements and likely other public health measures."[15] Students who are not fully vaccinated and not exempted will not be allowed on campus after July 1.
These university mandates, especially by public universities, will likely draw further scrutiny.[16]
What Rules Apply to Childcare Workers? Are Vaccines or Masks Mandatory?
Both the CDC and Virginia authorities either recommend or require that youth and preschool workers continue using masks. Children under the age of 12 still have not been approved to receive the vaccine, and teens have only recently been allowed access, so the overall vaccination rate for that age group is quite low.
Virginia public schools currently do not require teachers to be vaccinated before returning in-person, though they are encouraged to do so. Regardless of vaccination status, teachers and students must still wear masks while on school property.
Although childcare at church services and religious events may not be directly included in CDC recommendations and Virginia regulations, if there was ever a legal challenge to a church's actions, courts would likely look to the school and childcare contexts by analogy to decide the legal standard of care applied to childcare at church. At a minimum, childcare during church services and similar events should require masks for adults and at least children over the age of five, subject to the exceptions in Executive Order 79 for the time being.
What Rules and Recommendations Apply to Churches?
Since May 2020, Churches in Virginia have been required to observe the following eight directives to meet in light of the gathering ban.
Practice proper physical distancing at all times;
Mark seating and common areas where attendees may congregate in six-foot increments to maintain physical distancing;
Ensure that any items used to distribute food or beverages either should be disposable or washed or cleaned between uses between individuals who are not family members;
Conduct routine cleaning and disinfection of frequently contacted surfaces prior to and following any religious service;
Post signage at the entrance that states that no one with a fever or symptoms of COVID-19 is permitted to participate in the religious service;
Post signage to provide public health reminders regarding physical distancing, gatherings, options for high-risk individuals, and staying home if sick;
Wear masks over their nose and mouth in accordance with CDC guidance and section II. CDC guidance is linked here;
Post signage at the entrance of all indoor areas stating that individuals must wear a mask in accordance with the Executive Order.
As of May 28, churches no longer have to follow these rules since the gathering limitation will expire. They may, however, may want to continue some of the above as best practices. The above guidance is no longer mandated, so taking a different course of action will not result in negligence per se. If there is a legal dispute, though, a court would determine if what the church did was reasonable under the circumstances, and the guidance would likely be considered in determining the duty of care a church owes attendees.
To be on the safe side, churches should leave signage that asks people to stay home if sick. They likely should also leave signage asking those who are not vaccinated to continue wearing masks. Churches, like other establishments, may require masks for all, regardless of vaccination status, but do not have to with the new Executive Orders. Churches will also want to continue disinfection practices. Many churches will likely continue to broadcast their services online for those who cannot attend in person for health or other reasons.
Churches do not want to be the "enforcers" of the mask requirement for unvaccinated individuals. Likely, they, along with most other establishments, will not bear legal responsibility to enforce of the requirement, especially if the churches do not know or have reason to know which congregants are vaccinated and which are not. Churches could require proof of vaccination for those who do not wear masks, but do not have to. Requiring proof may actually increase the burden on churches to monitor mask compliance.
Should Churches Require Vaccines for Congregants?
As has become common in public gatherings, churches may ask if attendees have tested positive for COVID or experienced COVID-symptoms prior to entry. As an extension of this practice, churches (or others) can likely also inquire if the potential attendee has been vaccinated. Due to the novelty of the vaccine and situation, however, this scenario may be addressed by new legislation in the near future. You will need to be alert for any changes in this area.
As a practical matter, most churches will likely find that requiring and verifying proof of vaccination before entry is too burdensome, both for the church and the congregants at this time. For instance, children under the age of 12 cannot receive the vaccine, which means the church will have to create a policy regarding those who cannot receive the vaccine for that reason or other reasons.
Like employers, churches need to weigh the real medical and legal risk of an outbreak occurring at the church versus what is lost in terms of both accessibility for those who are not yet vaccinated and the burden the church takes on to enforce these measures.
The balance may shift as more information becomes known. For now, most churches may find a combination of other risk-mitigation practices (such as described above), along with liability waivers/assumption of the risk acknowledgments, will be more appropriate in this season than a strict vaccine verification program.
Small Group Settings
Churches will also need to think seriously about how best to approach small group settings. Importantly, church-sanctioned activities, even those occurring off church premises, such as small groups sponsored and advertised by the church, can still result in liability for the church if something goes wrong (see article on this topic). At the same time, smaller group gatherings are an important way for community to form, especially since larger group settings have been limited because of COVID.
Though the executive orders will no longer apply, the standard of care for smaller in-home gatherings will be different than in larger gatherings.
Conclusion
As with all things related to COVID, rules and even best practices continue to evolve. We are hopeful that the rules and guidance cited here is helpful, but you should consider speaking to an attorney knowledgeable in employment, business, or church/nonprofit law as appropriate when making decisions of this nature.
We look forward to the day when these COVID-related questions no longer beleaguer businesses, organizations, churches, and individual. Until that point, we stand ready to assist, businesses, organizations, and churches as they attempt to live out their mission given the present legal and practical challenges of the season.
*****************************************************************************
Disclaimer: This memorandum is provided for general information purposes only and is not a substitute for legal advice particular to your situation. No recipients of this memo should act or refrain from acting solely on the basis of this memorandum without seeking professional legal counsel. Simms Showers LLP expressly disclaims all liability relating to actions taken or not taken based solely on the content of this memorandum. We thank our paralegal, Josiah Aden, for his help with this article. Please contact Robert Showers at hrs@simmsshowerslaw.com or Will Thetford at wrt@simmsshowerslaw.com for legal advice that will meet your specific needs.
[1]The Governor's Office offered the following news release summarizing the changes in the Executive Orders as a result of the new CDC guidelines:
The CDC guidelines state that fully-vaccinated individuals do not have to wear masks in most indoor settings, except on public transit, in health care facilities, and in congregate settings. Businesses retain the ability to require masks in their establishments. Employees who work in certain business sectors—including restaurants, retail, fitness, personal care, and entertainment—must continue to wear masks unless fully vaccinated, per CDC guidance. Those who are unvaccinated or not fully-vaccinated are strongly encouraged to wear masks in all settings."
Press Release, Office of the Governor, Governor Northam Lifts Mask Mandate to Align with CDC Guidance, Announces Virginia to End COVID-19 Mitigation Measures on May 28 (May 14, 2021), https://www.governor.virginia.gov/newsroom/all-releases/2021/may/headline-895235-en.html.
[6] 29 C.F.R. § 1630.2(r) (2012).
[7] What You Should Know About COVID-19 and the ADA, the Rehabilitation Act, and Other EEO Laws, supra note 5 at § K.5.
[8] What You Should Know About COVID-19 and the ADA, the Rehabilitation Act, and Other EEO Laws, supra note 5 at § B.1.
[9] What You Should Know About COVID-19 and the ADA, the Rehabilitation Act, and Other EEO Laws, supra note 5 at § K.3.
[10] What You Should Know About COVID-19 and the ADA, the Rehabilitation Act, and Other EEO Laws, supra note 5 at § K.6.
[11] What You Should Know About COVID-19 and the ADA, the Rehabilitation Act, and Other EEO Laws, supra note 5 at § K.9.
[12] Davis, supra note 4.
[14] Letter from Virginia Attorney Gen. to Del. Mark L. Keam (Apr. 26, 2021), https://www.oag.state.va.us/files/Opinions/2021/21-030-Keam-issued.pdf.
[15] Newman, supra note 13.