When Social Media is Used in Court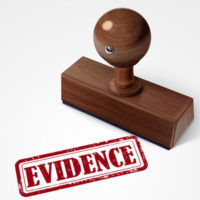 An argument regarding money led to the tragic death of a 25-year-old man of Henrico, Virginia, according to WTKR News. He was killed with a knife, and lost blood quickly from a gash in his arm and leg. Although he was transported to the hospital, he died during surgery. The argument that started it all was between the victim and a friend of his, and was documented on Facebook, according to investigators. "They were friends. It was over money that was my understanding," said the victim's mother. "I wish I had seen it coming. I wish I could've stopped it. I wish I could've done something more as a mother to help my son." While social media evidence showed motive, in that the two friends were in an argument, it did not reveal premeditation. The suspect was charged with second degree murder, a crime punishable as by five to 40 years in prison, according to Virginia statute § 18.2-32.
Is the Social Media Authentic?
More and more of people's daily lives is documented in social media, texts, email, and other online sources. Facebook and Twitter are commonly used to show motive and to place people at a certain time and location. A defendant may say one thing, only to be proven wrong by their social media or email trail. However, does the court always take social media's 'word' over the defendant's? After all, is there not room to believe that social media could have been manipulated or wrong, or that conclusions drawn from social media by the prosecution could just be incorrect? Acquiring social media data, such as posts or messages on Facebook, can be an incredibly difficult legal task. Social media sites are usually not eager to give out their user's private information. However, Facebook and Twitter often do cooperate with criminal investigators. But the information that they provide, or more accurately the information that is provided by looking at the defendant's comments, posts, or messages must meet the following criteria, according to attorney Jennifer Ellis, as quoted in a recent American Bar Association article:
The information must be relevant;
To be used successfully, it must serve the purpose of the prosecution or the defense; and
It must be authentic.
As for the first and second point, if the prosecution brings social media evidence that is not relevant, or that does not serve the purpose of their argument, the defendant's attorneys will have an easier time waving off any accusations that the evidence suggests. Equally difficult on the part of the prosecution is to prove that the information is authentic–that it is real and was created by the defendant. An experienced defense team can help disprove unauthentic social media evidence and ensure that certain messages or posts are not taken out of context.
Call a Virginia Defense Attorney Today
Regardless of the crime with which you have been charged, we encourage you to protect your rights by calling one of our Leesburg criminal defense lawyers at Simms Showers, LLP today. We are prepared to help you today.
Resources:
wtkr.com/2017/04/02/fatal-henrico-stabbing-stemmed-from-facebook-argument-crime-insider/
americanbar.org/publications/youraba/2016/november-2016/how-to-get-social-media-evidence-admitted-to-court.html
Disclaimer: This legal alert is provided for general information purposes only and is not a substitute for legal advice particular to your situation. No recipients of this memo should act or refrain from acting solely on the basis of this memorandum without seeking professional legal counsel. Simms Showers LLP expressly disclaims all liability relating to actions taken or not taken based solely on the content of this memorandum. Please contact Caleb Kershner or Ben Mann at cak@simmsshowerslaw.com, wbm@simmsshowerslaw.com, or (703) 771-4671 for greater details concerning how this information may affect you.