Competency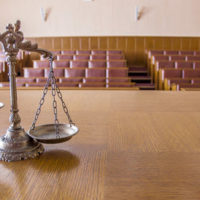 What happens when, after allegedly committing a crime, a defendant becomes ill, injured, or otherwise incapacitated? Do they still have to stand trial? If they cannot stand trial, will they be prosecuted or found guilty of a crime? A skilled attorney can answer any questions you may have pertaining to competency and standing trial.
Definition of Competency in Trial
According to Virginia statute 19.2-167, "No person shall, while he is insane or feebleminded, be tried for a criminal offense." It is not possible to ensure due process unless the defendant understands what they are being charged with, understands the weight of the situation and the penalties they face, is able to make decisions regarding the case, and is competent enough to have discourse with their defense. If a defendant is deemed incapable of understanding all of the previous, they will officially be defined as incompetent and no conviction can be made until they are deemed competent enough to stand trial. Examples of incompetence to stand trial include mental illness, a serious injury or illness that rendered the defendant incompetent in some manner, or if the defendant is a minor that simply does not understand the situation that they are in.
The Issue of Competency During Trial Does Not Always Have Bearing to Incompetence at Time of Alleged Crime
Competency to stand trial does not have a bearing on the mental state that the defendant was in when they allegedly committed the crime in question. A plea of insanity or diminished capacity may be a viable defense for the alleged actions at the time, but incompetency at trial is another matter. The defendant may have been in a competent state during the time of the alleged crime, and their mental state may have deteriorated since then.
When is the Issue of Competency Brought Up?
In order to stand trial, a defendant must possess the mental state needed to understand the charges being brought against them. If, at any time before or during the trial, an issue of competency is brought up by the defense, the judge, or the prosecution, and the defendant possibly "lacks substantial capacity to understand the proceedings against him or to assist his attorney in his own defense, the court shall order that a competency evaluation be performed by at least one psychiatrist or clinical psychologist," as pursuant to Virginia statute 19.2-169.1.
Call a Loudoun County, Leesburg, Winchester, Fairfax, and Prince William Attorney Today
If you have been charged with a crime of any type, you need experienced legal assistance at once. Whether you have a history of mental illness or not, you must be in a mental state of mind that allows you to fully comprehend the charges brought against you, and you must be capable of having a say in your own decision making. Call the Loudoun County, Leesburg, Winchester, Fairfax, and Prince William attorneys of Simms Showers, LLP today at 703-997-7821.
Resources:
vacode.org/2016/19.2/11/19.2-169.1/
leg2.state.va.us/dls/h&sdocs.nsf/fc86c2b17a1cf388852570f9006f1299/3acd00416c35f52785256ebd0065041c/$FILE/RD44.PDF
Disclaimer: This legal alert is provided for general information purposes only and is not a substitute for legal advice particular to your situation. No recipients of this memo should act or refrain from acting solely on the basis of this memorandum without seeking professional legal counsel. Simms Showers LLP expressly disclaims all liability relating to actions taken or not taken based solely on the content of this memorandum. Please contact Caleb Kershner or Ben Mann at cak@simmsshowerslaw.com, wbm@simmsshowerslaw.com, or (703) 771-4671 for greater details concerning how this information may affect you.