What is Wrongful Termination Under Virginia Employment Law?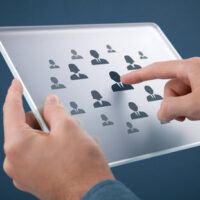 Wrongful termination is a legal doctrine that may apply when an employer decides to sever ties with an employee. In the Commonwealth of Virginia – which is an at-will employment state – there are few protections against termination. There are various federal and state laws, though, that prohibit discrimination and harassment, and can support a wrongful termination claim.
What is At-Will Employment?
In jurisdictions like Virginia that follow the legal doctrine of at-will employment, there are few restrictions on termination. Under this doctrine, an employer can terminate at any time, for any reason, with or without a cause. Similarly, an employee may resign at any time, for any reason, and with or without cause.
That being said, there are several exceptions. Employers must honor the terms of any employment contracts that exist with an employee, including provisions that specify the length of employment or amount of severance pay. If there is a collective bargaining agreement between the employer and the employees, those terms will govern the necessary considerations for termination.
Additionally, the termination of any employment relationship must comply with applicable laws at the local, state, and federal levels. Otherwise, it could be cause for a wrongful termination lawsuit. Wrongful termination, in many cases, deals with unlawful discrimination or harassment against a member of a protected class.
What is a Protected Class?
A protected class is a category of person that receives special protections from a legal standpoint. U.S. federal law dictates a number of protected classes that apply to all of the states. Each state is allowed include additional classes for protection.
Under U.S. federal law, the list of protected classes includes:
Race;
Color;
Religion;
Sex (including pregnancy, gender identity, and sexual orientation);
National origin;
Age (at least 40 years old);
Disability; and
Genetic information.
Under Virginia state law, the list of protected classes includes:
Race;
Color;
Religion;
National origin;
Sex;
Pregnancy;
Childbirth or related medical conditions;
Age;
Marital status; and
Disability.
What is Unlawful Discrimination or Harassment?
Under U.S. federal and Virginia state laws, it is unlawful to for an adverse employment action – such as termination or demotion – to occur based on membership in a protected class. When this happens, it qualifies as unlawful discrimination or harassment, depending on the circumstances.
More specifically, employees have legal protection from:
Unfair treatment, such as demotion or termination, because of membership in a protected class;
Harassment in the workplace because of membership in a protected class;
Denial of a reasonable accommodation, requested for religious or disability purposes;
Retaliation, such as demotion or termination, because of participation in a discrimination or harassment complaint, investigation, or lawsuit.
Do You Need Legal Help?
If you need legal help with wrongful termination based on unlawful discrimination, or other circumstances, it can be tremendously beneficial to contact an experienced employment attorney. The Leesburg wrongful termination attorneys at Simms Showers LLP feature time-tested knowledge and experience in matters of employment law, including wrongful termination. If you need legal help with employment law, contact us today for an initial consultation.
https://www.simmsshowerslaw.com/virginia-employee-confronts-employers-social-media-policy/