Virginia Treats Heroin Overdoses as Homicides and Prosecutes Dealers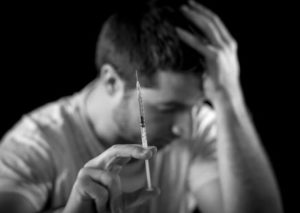 With an epidemic of heroin overdose deaths all around the country, Virginia is taking a novel approach to try to reduce the number of fatalities related to the drug. Investigators in Virginia have starting to treat heroin overdose deaths as homicides and have started to go after the drug dealers who have provided the heroin.
According to the LA Times, the Winchester Police Department felt that too many people were dying from heroin and they wanted to do something different. Lt. Wally Stotlemyer, the leader of the narcotics task force in the department, explains the reason behind the new approach as, "We had to try something. And in a real sense, these were homicides, in their own way."
Police say that this approach works especially with heroin because of the way that overdoses happen. Some drugs, like cocaine or PCP, have occasional overdoses, but with heroin there are many more overdoses and they happen in groups as a particularly potent batch of heroin is distributed to users. Heroin dealers are specially situated for this kind of prosecution because getting one supplier off the street can save many lives.
Federal prosecutors are also looking at increased penalties for people who supply heroin that results in deaths. Federal sentences tend to be harsher than state sentences where there is a mandatory minimum sentence of 20 years in prison.
This has become an especially big problem as heroin deaths have greatly increased over the past several years. Between 2012 to 2014 there has been an 80 percent increase in heroin overdose deaths and the rate has been increasing since then. Though police note that it is impossible to know the full extent of the problem since many people die with multiple drugs including heroin in their systems.
One of the big problems that police are facing as they try to implement this program is identifying who the heroin suppliers and dealers are after an overdose. If people are saved and survive the overdose, then they may (or may not) we willing to talk. However, if there is a death, then police need to look to friends and other dealers for tips. Detectives also have some luck using cell phone and text messages to figure out who supplied the deadly heroin.
As more and more people all over the country die from heroin overdoses, police and other stakeholders are at a loss as to how to reverse the trend. However, this innovative approach of Virginia police and federal investigators will hopefully save some lives.
Leesburg, Virginia Drug Crimes Attorneys

With the new approaches to heroin prosecution, if you are charged with a drug crime in Virginia you may be faced with increased consequences. Therefore, if you get arrested for a drug crime in Virginia, you should contact a knowledgeable drug crime attorney as soon as possible to help prepare your defense. Our experienced drug crimes attorneys at Simms Showers, LLP represent clients in Leesburg, Loudoun County and Fairfax County and can help defend you against any charges the prosecution decides to throw at you.
Resources:
latimes.com/nation/la-na-heroin-overdoses-homicide-20161006-snap-story.html
cdc.gov/drugoverdose/data/heroin.html