Virginia Reckless Driving Laws Against Racing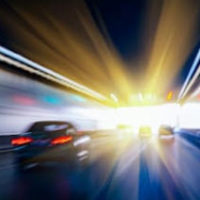 Throughout Virginia, it is illegal to engage in reckless driving or similar conduct on state highways and roadways. In order to protect drivers on those roads, Virginia has many different laws reckless driving. One particularly dangerous version of reckless driving is referred to as racing.
What Qualifies as Racing in Virginia?
The definition of racing appears under Code of Virginia Section 46.2-865. Precisely, racing refers to a prearranged, organized, and planned speed competition between two or more vehicles. Section 46.2-865 also specifies where racing can occur. Under this section, illegal racing can occur on:
Highways throughout the Commonwealth of Virginia; or
Driveways and premises of churches, schools, recreational facilities, and businesses that are open to the public.
There is one exception under Section 46.2-865. A person is allowed to authorize racing activities on their own property. If a property owner authorizes such activities, it does not qualify as racing under Section 46.2-865.
How Does Virginia Penalize Racing?
As outlined in Section 46.2-865, racing is punishable as a reckless driving offense. In addition to the standard penalties for reckless driving, any person convicted of racing will lose their driving privileges for six to 24 months.
In extreme situations that result in harm or death, racing can result in more severe punishment under Code of Virginia Section 46.2-865.1. This section addresses severely reckless conduct in two different categories:
Bystander Harm — If a person engages in racing and causes serious harm to a bystander, it is a Class 6 felony. Upon conviction, the potential penalties include confinement for one to five years, fines up to $2,500, and driver's license suspension for one to three years.
Fatal Incident — If a person engages in racing and kills another person, it remains a felony offense. Though the potential penalties include up to 20 years in jail and up to three years of driver's license suspension.
Additionally, Code of Virginia Section 46.2-866 provides the penalty structure for any person who aids or abets racing activities. Specifically, aiding and abetting in the racing context is a Class 1 misdemeanor. Upon conviction, this offense can result in confinement for 12 months and fines up to $2,500.
Can Racing Result in Vehicle Seizure?
In short, yes, Code of Virginia Section 46.2-867 authorizes vehicle seizure for certain racing conduct. Under this section, Virginia authorities can seize a person's motor vehicle if the owner was convicted for:
Participating in racing activities;
Aiding and abetting racing activities; or
Caused serious harm or death while participating in racing activities.
Let Us Help You Today
If you need legal help with reckless driving or similar offenses in Virginia, it is best to consult with a Leesburg criminal defense attorney. The attorneys at Simms Showers, LLP, servicing Leesburg, Winchester, Fairfax, and Manassas, have a proven reputation in the field of criminal defense, including reckless driving and similar offenses. If you need legal help with criminal defense, contact us today for a free initial consultation.
https://www.simmsshowerslaw.com/why-how-does-virginia-regulate-ephedrine/