Why & How Does Virginia Regulate Ephedrine?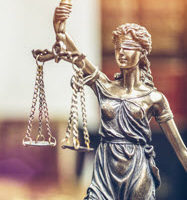 Despite many legal applications, ephedrine is a controlled substance in Virginia due to its role in the creation of methamphetamine. Traditionally, ephedrine is used as a decongestant in cough-and-cold medicine as well as a stimulant in fitness supplements. But in recent times, ephedrine became a key ingredient in the chemical production of methamphetamine. Given the contrast of these legal and illegal uses, Virginia has several regulations and requirements in place concerning the sale of ephedrine.
Regulation of Sale
The overarching regulations concerning the sale of ephedrine appear in Code of Virginia Section 18.2-265.7. Under this section, there are both daily and monthly limits on the amount of ephedrine pharmacies and retail distributors can sell. Specifically:
Daily Limit — No person may purchase more than 3.6 grams of ephedrine per day; and
Monthly Limit — No person may purchase more than 9 grams of ephedrine per month.
The limits above refer to the total amount of base ephedrine within a specific pharmaceutical product. The overall weight of the product in question may exceed these limits.
Moreover, Section 18.2-265.7 institutes regulations concerning where pharmacies and retail distributors can sell ephedrine products. A pharmacy or retail distributor may only display these products for sale:
Behind a counter that only a store employee can access; or
Locked in a case that only a store employee can open.
Purchaser Requirements
In addition to the regulation of sale, Section 18.2-265.7 details certain requirements for any person who purchases ephedrine in Virginia. Before acquiring any ephedrine products, a purchaser must:
Present valid photo identification from a government agency or educational institution; and
Sign a record that includes applicable sales limits and explains criminal penalties for misrepresentation.
Distributor Record-Keeping
Section 18.2-265.7 also imposes certain record-keeping requirements for the sale of ephedrine. Before selling any ephedrine products to a customer, pharmacies and retail distributors must register the following information:
Full legal name;
Permanent address;
Date of birth;
Product name;
Product quantity; and
Signature.
Section 18.2-265.7 requires pharmacies and retail distributors to maintain records of all ephedrine sales for at least 24 months. This requirement applies whether the pharmacy or retail distributor uses a written log or electronic system for record-keeping purposes.
Medical Exception
There is an important medical exception to Section 18.2-265.7. This section does not apply to valid prescriptions for ephedrine. So long as a licensed medical professional issues such a prescription in their usual course of conduct, it is exempt from the regulations and requirements of this section.
Penalty for Violations
Any person who willingly violates Section 18.2-265.7 is guilty of a Class 1 misdemeanor under Virginia law. This level of misdemeanor typically features a maximum fine of $2,500 and confinement in county jail for up to 12 months. Though the exact punishment can change based on various factors, including severity of the violation and previous criminal history.
Do You Need Legal Help?
If you need legal help with charges for drug crimes or similar offenses in Virginia, it is helpful to contact a  criminal defense lawyer. The lawyers at Simms Showers, LLP, servicing Leesburg, Winchester, Fairfax, and Manassas, have defended clients against many types of criminal charges, including many types of drug crimes. If you need legal help with criminal defense, contact us today for a free initial consultation.
https://www.simmsshowerslaw.com/exploration-of-various-animal-crimes-in-virginia/