Virginia Man Faces Hit and Run Charges after Crashing into School Bus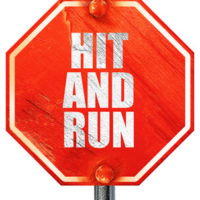 A man from Purcellville, Virginia, faces hit and run charges after crashing into a Loudoun County school bus and fleeing the scene of the auto accident, according to an article by the Loudoun Times-Mirror.
This car accident occurred at approximately 3:09 p.m. on Friday, August 23rd. That is when the Purcellville man drove onto Route 9 near Hillsboro Road. This man's vehicle struck the school bus, which was traveling westbound, and another vehicle, which was traveling eastbound. The Purcellville man did not report the accident, choosing to drive away from the scene instead.
After responding to this incident, the Loudoun County Sheriff's Office tracked down the Purcellville man at his residence. Sheriff's deputies were able to arrest the man without any issues. Then charges were filed for hit and run as well as another criminal offense.
At this point, the Purcellville man is in custody at the Loudoun County Adult Detention Center. While he awaits trial, it seems appropriate to review Virginia laws against and penalties for hit and run.
What are the Virginia Laws Against Hit and Run?
Under Virginia law, any driver who causes an accident must stop immediately and report certain information, including their name and address as well as driver's license and vehicle registration numbers.
More specifically, Code of Virginia Section 46.2-894 establishes a duty for all drivers to stop and report their information whenever causing an accident that results in physical injury, death, or damage to attended property.
If a person disregards the accident reporting requirements above, they are guilty of hit and run. A conviction for this offense can result in the criminal penalties explained below.
What are the Virginia Penalties for Hit and Run?
Section 46.2-894 also outlines the penalties for certain types of hit and run. Though under Virginia law, the penalties can fluctuate based on the circumstances of the offense.
If a person commits hit and run and causes physical injury to the death of another person, it is a Class 5 felony. Upon conviction for this class of felony, the penalty usually includes a prison sentence between one and 10 years as well as fines up to $2,500.
If a person commits hit and run and causes more than $1,000 of property damage, it remains a Class 5 felony with the same penalties described previously. If there is less than $1,000 of property damage, it is typically a Class 1 misdemeanor. At that level, the penalty usually includes a jail sentence up to 12 months and fines up to $2,500.
Let Us Help You with Your Case
If you need legal help with charges for hit and run or other crimes in Virginia, it can be exceedingly productive to speak with a proficient Leesburg criminal defense attorney. The lawyers at Simms Showers LLP feature demonstrated capabilities in the field of criminal defense, including hit and run charges. If you need legal help with criminal defense, contact us today for a free initial consultation.
Resource:
loudountimes.com/news/man-arrested-in-connection-to-ashburn-burglary/article_53012268-babc-11e9-a9a2-b7ec5de2d88c.html
https://www.simmsshowerslaw.com/analyzing-various-laws-against-larceny-in-virginia/