Virginia Child Pornography Possession and Production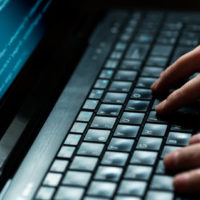 Any adult who has sex with a minor can be charged with statutory rape. However, what happens when someone convinces another adult to have sex with a minor, and in the process creates pornographic images or videos? The latter happened recently in Virginia, when a woman encouraged her 70-year-old boyfriend, who was married to another woman, to have sex with an underage girl one year ago, according to People Magazine.
Creation and Possession of Child Pornography
The Virginia woman used the minor girl's cell phone to send her 70-year-old boyfriend provocative text messages, encouraging him to have sex with her. She also took nude photos of the underage girl and sent them to her boyfriend. While the man later erased the evidence from his phone, the Federal Bureau of Investigation (FBI) was able to recover the texts and pornographic images. The man is facing charges of sexual battery and contributing to the delinquency of a minor as well as possession of child pornography. The woman, who already pled guilty, is charged with producing child pornography, possession of child pornography, and intent to distribute child pornography, along with child neglect. She faces between a minimum of three and a maximum of 51 years in prison.
What Constitutes Child Pornography?
Possessing child pornography is a Class 6 felony under Virginia statute § 18.2-374.1:1. Child pornography is sexually explicit visual material of someone under 18 years of age. The following violations of this statute will result in at least five years in prison, with a maximum of 20 years. A second offense will be punished by a mandatory minimum of five years imprisonment, with a maximum of 20.
Reproduction of child pornography with a computer;
Selling, distributing, giving away, or displaying child pornography;
Purchasing or possessing child pornography with intent to distribute or sell; and
Attempting to persuade or command another person to give another child pornography with the intent to gain access to a group engaged in trading or sharing child pornography.
Production of child pornography is the:
Solicitation of a minor to engage in pornography;
Production, preparation to produce, attempt to create, taking part in, or participating in the creation of child pornography; and
Financing or attempting to finance child pornography.
Operating a website with child pornography for the purpose of receiving payment for said child pornography is a Class 4 felony, punishable by a fine of up to $100,000 and between two and 10 years in prison. All individuals who are found guilty of child pornography will also be included in the state's sexual registration database.
If You are Under Investigation for Child Pornography, Call a Leesburg, Virginia Attorney Today
In order to provide the best possible defense against child pornography possession or production, you will need to work with a law firm with extensive child pornography defense experience. We encourage you to call the Leesburg law offices of Simms Showers, LLP . Contact a Leesburg, Fairfax, Winchester, or Manassas criminal defense attorney at 703-997-7821 or online via a quick form.
Resources:
people.com/crime/virginia-woman-faces-51-years-prison-child-pornography/
vacode.org/2016/18.2/8/5/18.2-374.1:1/