Judge Decides Whether New Mother Deserves Lenient Sentence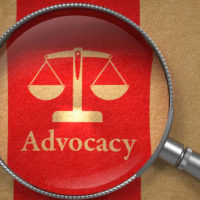 Over the course of more than a year, a Virginia Beach woman stole approximately $255,000 from her employer, according to an article by The Virginian-Pilot.
After pleading guilty to fraud in January, Lindsay Kneff faced U.S. District Judge Mark Davis for a sentencing hearing on July 5, 2017. Kneff's criminal defense attorney requested a lenient sentence of approximately one year, citing the presence of Kneff's three-month-old son. In deciding Kneff's sentence, Judge Davis considered the facts and arguments from both sides.
From approximately early 2014 until mid-2015, Kneff committed numerous crimes against her employer, Rose & Womble Realty. Leveraging her responsibilities in payroll, Kneff wrote checks from company accounts to pay for personal bills. She also changed 284 company money orders, reassigning and cashing them herself.
In arguing for leniency, Assistant Federal Public Defender Rodolfo Cejas II made several points. He noted that Kneff is responsible for paying back every cent she took, not to mention the "public humiliation" from recent publicity concerning her crime. Cejas also leaned on the impact to Kneff's newborn child. Overall, Cejas indicated that a long jail sentence was not beneficial to all parties concerned.
As the prosecutor for this case, Assistant U.S. Attorney Alan Salsbury disagreed. Salsbury pushed for the maximum sentence of more than three years, arguing that the crime was "motivated by sheer greed." Salsbury also referenced the similarity of Kneff's case to the case of Katherine Albert-McNaughton.
Who is Katherine Albert-McNaughton?
As reported by The Virginian-Pilot in 2015, Albert-McNaughton altered 83 checks and stole approximately $470,000 from her employer, HBA Architecture & Interior Design. Albert-McNaughton committed these crimes from approximately late 2011 through the middle of 2014.
Albert-McNaughton's defense attorney asked for a lenient sentence, consisting of two years of house arrest with electronic monitoring. The defense attorney relied on the presence Albert-McNaughton's newborn baby to help justify the lenient sentence recommendation. But the judge disagreed, applying a high-end sentence of approximately two and a half years.
What did Judge Davis decide to do?
According to a July 6, 2017 article by The Virginian-Pilot, Judge Davis delivered Kneff a sentence of just over three years. But he delayed enforcing the sentence, allowing Kneff to remain with her newborn child until September 11th. That is when Kneff must report to prison. Like the sentence for Albert-McNaughton, Judge Davis was not swayed to reduce Kneff's sentence below the prosecutor's recommended level.
Contact Us for Assistance
Criminal charges are no laughing matter. Your liberty may be at risk. Your ability to work may be limited. Throughout the course of a trial, your life may be completely upended. With the stakes set so high, it is extremely important to seek legal counsel from an experienced criminal defense attorney.
If you need advice concerning a criminal matter, please feel free to contact Simms Showers LLP. Contact a Leesburg, Fairfax, Winchester, or Manassas criminal defense attorney at 703-997-7821 or online via a quick form.
Resources:
pilotonline.com/news/local/crime/does-a-virginia-beach-thief-deserve-mercy-now-that-she/article_1d6fe804-13e1-590e-9464-f88557b60da9.html
pilotonline.com/news/local/crime/virginia-beach-mother-sentenced-to-years-for-theft-but-gets/article_f77babba-07b7-5fcf-ba3d-e440033aac37.html