VA Man Sentenced for Sex Crimes in WI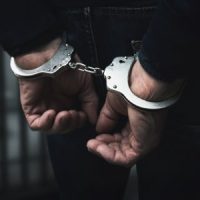 Authorities in Michigan arrested a man who was originally from Virgina for alleged sex crimes after he fled from his new residence in Wisconsin.
Investigators say the 44-year-old man lived in Virginia when he met a then-15-year-old girl online. He then groomed the girl for months, a process which included sexually explicit chats and live videos of child pornography. Then, after the man moved to Green Bay to be closer to the girl, he bought her a phone and began secretly bringing her to a wooded area for sexual encounters, according to court documents. Investigators began looking into the case when the girl's mother caught her performing a sexually explicit act.
Authorities in Michigan arrested the man and extradited him to Wisconsin.
Procedural Issues in Criminal Cases
We know many people believe that "procedural" means "unimportant." At a Friar's Club meeting, that might be true. But procedural issues are much more important to a Leesburg criminal defense lawyer.
Multijurisdictional investigations in multiple counties have lots of moving parts. Multijurisdictional investigations in multiple states have even more moving parts. Search and arrest warrants are a good example. Most online sex crimes cases involve both.
Generally, officers need search warrants to go past the home screen of a computer, smartphone, or any other electronic device. Officers must have probable cause, a level of proof just below the standard of evidence at trial, to obtain these warrants. Alternatively, the owner could voluntarily consent to a thorough search.
Officers also need arrest warrants if they don't personally witness criminal activity. Usually, officers cite an informant's or alleged victim's testimony in their probable cause arrest warrant affidavits.
Some alleged victims have mixed motives. Some, like the alleged victim in the above story, have nothing to gain when they tell officers what happened. Other alleged victims simply want the defendant to get in trouble.
Paid informants have similar issues. Usually, officers promise leniency or pay money to obtain an informant's testimony. The uncorroborated word of a paid informant is very unreliable, since most people will say practically anything for love or money.
Incidentally, a police officer's leniency promise is suspect at best. POlice officers don't have any control over what charges the state presses or doesn't press. Furthermore, the judge always has the final say in these matters.
Sex Offender Registration
Collateral criminal consequences are often worse than direct consequences. Sex offender registration is a good example, particularly since most people believe sex offenders are homogenous. A "peeping Tom" is just as bad as a child sexual predator, as far as most potential employers, landlords, and other individuals are concerned.
Since we're discussing multistate crimes, we should also discuss the Constitution's Full Faith and Credit Clause. This provision requires states to honor the laws of another state. So, if Michael is on the Virginia sex offender list and he moves to Wisconsin, the Virginia rules still apply.
The federal government and most states enacted harsh sex offender registration laws in the late 1990s and early 2000s, even though no scientific evidence supported such laws. Because of the lack of evidence, and also because sex offender registration laws isolate these individuals, many states pulled back a little.
Virginia is a good example. A Leesburg criminal defense lawyer can delete a nonviolent sex offender's name from the list after:
The defendant completes all treatment requirements and pays all restitution,
A fifteen or twenty-five year waiting period expires (the longer period applies in most sex offenses with minor victims), and
The defendant proves s/he is no longer a public safety risk.
That last bullet point is the hardest one to prove. A "before and after" argument usually works best. For example, Michael has a better chance for removal if he somehow turned his life around, perhaps by finding religion, moving to another area of town, or getting an important job.
Count on a Diligent Loudoun County Lawyer
There's a big difference between an arrest and a conviction in criminal law. For a free consultation with an experienced criminal defense attorney in Leesburg, contact Simms Showers, LLP, Attorneys at Law. We routinely handle matters throughout Northern Virginia.
Source:
fox11online.com/news/crime/stanley-seifert-sex-crimes-grooming-assault-child-enticement-child-pronography-green-bay-virginia-wisconsin-online-wooded-area-sex-offender-prison