Authorities Break Up Alleged Hanover County Sex Trafficking Ring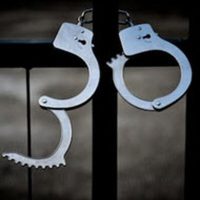 A husband and wife, allegedly the ringleaders of an intricate sex trafficking network based in a quiet suburban neighborhood, now face multiple criminal charges.
According to the Hanover County Sheriff's Office, investigators received a tip from an informant about a suspected sex trafficking and prostitution operation happening at a home on Tall Oakes Lane. While executing the home search warrant, officers found "many incriminating items" in the home, including bags containing white rock or powder substances, several glass pipes, and ammunition. "It's just very surprising because it seems like a sedate community," one neighbor said. "Everyone has been friendly, and after living in Hanover for almost 20 years before, it's just very surprising."
"I don't know that we've been seeing any more issues than anyone else throughout the county, " remarked Lieutenant James Cooper with the Hanover County Sheriff's Office. "Sexual exploitation is tied into sex trafficking, and prostitution is tied into that, so we're going to be very thorough when we receive information such as this."
Search Warrant Requirements
Under the Fourth Amendment, search warrants must be based on probable cause affidavits. Additionally, these warrants must be specific.
"Probable cause" is a subjective standard of evidence between reasonable suspicion, which is the amount of evidence needed to stop a motorist, and beyond a reasonable doubt, which is the standard of evidence at trial.
As an example, an Iowa federal judge recently ruled that officers had probable cause to pull over a motorist who was traveling 66 mph in a 65mph zone, even though 1mph is within a RADAR gun's margin of error and officers knew the speeding charges wouldn't hold up in court.
Nevertheless, probable cause requires some reliable evidence. Tipster-provided information often isn't reliable. That's especially true if the tip was anonymous. These tips are impossible to verify. It's also impossible to know the tipster's motive or if the tipster has provided reliable information in the past.
So, an anonymous tip is basically unreliable, unless the tipster included some corroborating evidence. A non-law enforcement tip isn't much more reliable.
Reliability is a preliminary issue. Prosecutors cannot argue that since the information was accurate, it must have been reliable. A Fairfax criminal defense lawyer can invalidate a tip, and therefore the warrant, if the evidence wasn't reliable at the time the officer swore out the affidavit.
Furthermore, the warrant must be specific. Officers cannot look for evidence of drug trafficking in the garage if they have a warrant to look for evidence of sex trafficking in the living areas.
Evidence in Sex Trafficking Cases
Proof in sex trafficking cases, and all other criminal cases, usually includes physical evidence and testimonial evidence.
We discussed some physical evidence procedural defenses above. Additionally, there must be a direct connection between the evidence and the charged offense. There's a big difference between cutting someone off in traffic and murdering a spouse, even though both acts are illegal. Likewise, evidence of drug use, and even drug trafficking, is most likely irrelevant in a sex trafficking case.
Testimonial evidence often has reliability issues. These issues, if severe enough, could also make this evidence irrelevant and therefore, inadmissible.
As mentioned, eyewitnesses sometimes have impure motives. Some people come forward to speak out against criminal activity. Others come forward to gain an advantage in another case, like a family law case, to collect a reward, or simply to cause trouble for the defendant.
Alleged victim testimony often has reliability as well as credibility issues. Because our minds aren't tape recorders, we remember things selectively. An alleged victim, unlike a police officer, is not a professional witness. Therefore, a Fairfax criminal defense lawyer can often undermine the alleged victim's testimony in court.
Rely on a Dedicated Loudoun County Lawyer
There's a big difference between an arrest and a conviction in criminal law. For a free consultation with an experienced criminal defense attorney in Leesburg, contact Simms Showers, LLP, Attorneys at Law. Convenient payment plans are available.
Source:
wavy.com/news/virginia/married-virginia-couple-arrested-on-multiple-sex-crimes/