The Safe Reporting of Overdoses in Virginia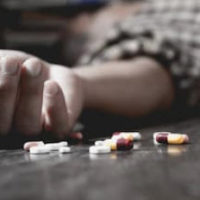 An overdose from alcohol, illegal drugs, or controlled substances (or any combination of those compounds) can be fatal. As a result, it is imperative for emergency medical personnel to treat the overdose quickly. Otherwise, there is a severe risk of harm, injury, or even death.
Despite this clear danger, an unfortunate number of overdoses go unreported across Virginia every year. At least part of the cause stems from fear of criminal prosecution, especially if witnesses were also participating in illegal actions. Instead of reporting the overdose, witnesses leave the scene to avoid an encounter with law enforcement.
In order to combat this problem, Virginia law enables a person to report an overdose without fear of criminal prosecution for certain drug and alcohol crimes. The scope of this exception is extremely limited, however. The safe reporting of overdoses only applies to certain crimes and under specific circumstances.
What is the Definition of an Overdose?
The definition of an overdose arises in Code of Virginia Section 18.2-251.03. Under the law, an overdose refers to a life-threatening medical situation. Furthermore, this situation must be a direct result of the use or consumption of:
Alcohol;
Controlled substances;
A combination of alcohol and controlled substances.
What are the Requirements for Safe Reporting?
Section 18.2-251.03 also outlines a diverse set of requirements for safe reporting. Specifically, the person reporting the overdose must:
Seek or obtain emergency medical attention in good faith by reporting the overdose to a firefighter, medical first responder, law enforcement officer, or 911 operator;
Remain at the scene or another designated location until a law enforcement officer arrives, if possible;
Identify as the overdose reporter when law enforcement arrives at the scene, if possible; and
Cooperate with law enforcement in the investigation of criminal offenses related to the overdose, if requested.
If a person reports an overdose in accordance with the conditions above, leading law enforcement to obtain evidence of any crime listed below, they could qualify for safe reporting under Section 18.2-251.03.
Which Crimes Qualify for Safe Reporting?
Virginia law restricts safe reporting to specific criminal offenses. Only the following offenses qualify under Section 18.2-251.03:
Possession of a controlled substance, as governed by Code of Virginia Section 18.2-250;
Unlawful purchase, possession, or consumption of alcohol, as governed by Code of Virginia Section 4.1-305;
Possession of marijuana, as governed by Code of Virginia Section 18.2-250.1;
Public intoxication, as governed by Code of Virginia Section 18.2-388; and
Possession of controlled paraphernalia, as governed by Code of Virginia Section 54.1-3466.
Are There Limitations to Safe Reporting?
Virginia law also provides an overarching limitation to safe reporting. Under Section 18.2-251.03, no person can use safe reporting to avoid the execution of a:
Search warrant;
Lawful search; or
Lawful arrest.
Do You Need Legal Help?
If you have legal questions about drug crimes or safe reporting in Virginia, it is wise to seek counsel from an accomplished criminal defense attorney. The attorneys at Simms Showers LLP, servicing Leesburg, Winchester, Fairfax, and Manassas,  feature proven capabilities with various matters of criminal defense in Virginia, including drug crimes and safe reporting. If you need legal help with criminal defense, contact us today for a free initial consultation.
https://www.simmsshowerslaw.com/enhanced-virginia-protection-against-methamphetamine-production/