FAQs About Job-Related Marijuana Testing in Virginia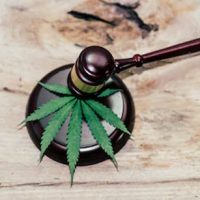 In July 2021, Virginia lawmakers legalized recreational marijuana. Local governments quickly enacted rules that fleshed out the legalization mandate.
To this day, many people believe that marijuana has the same legal status as tobacco. But a prescription painkiller is a more apt comparison. Limited marijuana possession and use is legal. Most marijuana possession and use, including consumption or impairment at work, is illegal.
Furthermore, marijuana is still illegal for all purposes under federal law. If you work for the government or for a government contractor, the strict federal rule applies as opposed to the somewhat-more-lenient state rule.
Many people are confused about marijuana's legal status. They're also confused about their right, if any, to use marijuana on the job and their responsibilities, if any, to take work-related marijuana drug tests. Below are some of the questions our Leesburg drug crime attorneys hear the most in this area.
Marijuana is legal in D.C., Maryland and Virginia. Can my employer test me?
Marijuana is legal to consume, but not at work. In D.C., Maryland and Virginia, employers may pass rules prohibiting use and possession of marijuana at work. They may also discipline employees who are under the influence of marijuana during work hours.
Work violations could lead to legal trouble as well. It's usually illegal to consume marijuana and public, although a Leesburg criminal defense lawyer might be able to find a loophole.
Can a company drug test me if I'm applying for a job?
In Maryland and Virginia, a company can legally refuse to hire applicants who test positive for THC, with limited exceptions in Virginia for medical cardholders who do not work for the federal government or a federal contractor.
Must I tell my employer that I use marijuana?
Absolutely not. What people do or don't do during off-work hours is normally private, unless their conduct poses an immediate threat to others. Smoking marijuana at home clearly doesn't fall into that category.
Can I be fired if I tested positive for marijuana?
Maybe. If an employee does not hold a medical card, their employer can choose to discipline or fire the worker for a positive if an employer knows a worker is legally participating in a medical marijuana program, the employer may be unable to discipline you if you test positive for marijuana.
However, certified medical cannabis patients have some protections against being fired or passed over for legally consuming marijuana, so long as they do not work for the federal government or a contractor that receives federal funding. Federal employees and employees of federal contractors must comply with federal rules banning the use of marijuana.
Incidentally, workers don't have to answer any questions from an employer or potential employer related to their possession of a medical marijuana card.
Rely on a Hard-Working Loudoun County Lawyer
There's a big difference between an arrest and a conviction in criminal law. For a free consultation with an experienced criminal defense attorney in Leesburg, contact Simms Showers, LLP, Attorneys at Law. Virtual, home, after-hours, and jail visits are available.
Source:
loudoun.gov/5565/Legalization-of-Marijuana