The Future of Hate Crimes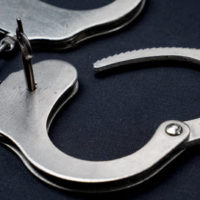 Recently, a 17-year-old American Muslim girl was beaten, thrown into the back of a car, murdered and possibly raped, and then dumped in a local pond. The victim was named Nabra Hassanen and was walking home with a group of friends after a late night prayer session for Ramadan. Allegedly, up to 15 teenagers were in the group when an enraged driver, who became engaged in an argument with one of the teens who was riding a bike, emerged from his car with a baseball bat. He allegedly beat Hassanen with the bat and put her in the car. Because of the extreme violence that the driver displayed and the lack of motive, other than the obvious one of prejudice, many in the community and around the country have called for the slaying to be tried as a hate crime. However, police recently announced that the crime will not be tried as a hate crime, according to Reuters. Instead, it is being labeled as a case of road rage.
Will Future Crimes Also Not be Tried as Hate Crimes?
The chaplain of the local community, Joshua Salaam said at a recent press conference that, "We understand that people feel it's a hate crime," while acknowledging that it may not be, as reported by the New Yorker. It can feel like that, and still have nothing to do with the investigation." However, as more of these events occur, the feeling grows stronger with each one. For example, the Chapel Hill shooting in North Carolina, during which a man executed three of his neighbors who just so happened to be Muslim, was called a dispute over a parking space according to police. As hate crimes increase, as they have over the last year in parallel with the presidential election and new administration, it will begin to become harder and harder for prosecutors to not label these types of events as hate crimes. Public opinion and outcry will demand that certain crimes be pursued as hate crimes when those involved are Muslims or other minorities, whether they were targeted because of their race/religion or not.
New Administration Means Fewer Police Department Probes, Consent Decrees
The Trump administration is slashing efforts to reform corrupt police department across the country by cancelling probes and consent decrees, according to PBS News. Consent decrees are used by the federal government to hold local police agencies accountable for higher standards of practice after an investigation has found corruption and police abuse. While the lack of consent decrees and "old school" mentality political atmosphere may, in the short term, reduce efforts to try certain offenses as hate crimes, it also means that corruption and racism within police forces throughout the country will continue to spread, meaning that more people will be locked up for crimes they did not commit, incarcerated with lengthy sentences for minor drug or theft crimes, and that families will be torn apart because of unfair laws.
Talk to a Lawyer Today
If you have been charged with any type of crime, whether it is a hate crime or not, we strongly encourage you to protect yourself and your loved ones by immediately working with an experienced criminal defense attorney. Contact Simms Showers, LLP in Leesburg today for assistance.
Resources:
reuters.com/article/us-virginia-crime-idUSKBN19A232
newyorker.com/news/news-desk/a-muslim-community-responds-to-a-murder-hate-crime-or-not
pbs.org/newshour/rundown/trump-administration-quietly-rolls-back-civil-rights-efforts-across-federal-government/