Surveying Virginia Requirements for Ignition Interlock Systems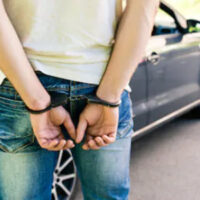 When a person commits drunk driving or similar offenses in Virginia, there are a variety of criminal consequences. A conviction can result in jail time, fines, and license suspension. Additionally, a drunk driver may be required to install an ignition interlock system before they are allowed to get back on the road.
What is the Virginia Definition of an Ignition Interlock System?
The definition of an ignition interlock system appears under Code of Virginia Section 18.2-270.1. The term ignition interlock system refers to a device that is capable of:
Measuring and analyzing a driver's blood-alcohol concentration (BAC);
Preventing the motor vehicle from starting if the driver registers a BAC above 0.02;
Executing a rolling retest under certain circumstances; and
Logging the driver's BAC levels every time the vehicle starts, attempts to start, or performs a rolling retest.
On a related note, the definition of a rolling retest also appears under Section 18.2-270.1. This term refers to a BAC test that occurs at random occasions while the driver is operating their vehicle. This aspect of an ignition interlock system will cause a vehicle's horn to sound and lights to flash if:
The driver fails to submit to the required BAC test; or
The test registers a BAC level above 0.02.
When Does Virginia Require an Ignition Interlock System?
The circumstances under which Virginia requires installation of an ignition interlock system also appear under Section 18.2-270.1. Ignition interlock systems are required as part of a restricted driving permit for any person who was convicted for:
Driving under the influence (DUI) of alcohol or drugs (Code of Virginia Section 18.2-266); or
Inflicting severe physical harm while committing DUI (Code of Virginia Section 18.2-51.4).
If any person commits either of the offenses above, they will experience a period of driver's license suspension or revocation. During the suspension or revocation period, a person may apply for a restricted driving permit. But that person must comply with all conditions of the restricted driving permit — including the installation of an ignition interlock system, when required.
What are the Virginia Penalties for Ignition Interlock Violations?
The Virginia penalties for violating ignition interlock requirements also appear under Section 18.2-270.1. When a driver is required to have an ignition interlock system, it is unlawful to:
Operate a motor vehicle that is not equipped with an ignition interlock system;
Tamper with or circumvent the ignition interlock system; or
Allow another person to register a BAC test on behalf of the driver.
Any person who violates Section 18.2-270.1 is guilty of a Class 1 misdemeanor. If convicted, the offender can face up to 12 months in county jail and a maximum of $2,500 in criminal fines.
Let Us Help You Today
If you have legal questions about DUI or ignition interlock systems in Virginia, it can be highly favorable to consult with an adept criminal defense attorney. The Leesburg drunk driving attorneys at Simms Showers LLP understand how to provide effective counsel in criminal defense situations, including DUI and ignition interlock systems. If you need legal assistance with criminal defense, contact us today for a free initial consultation.
https://www.simmsshowerslaw.com/virginia-man-arrested-for-drunk-driving-refusing-dui-test-in-leesburg/