Sex Crimes in Virginia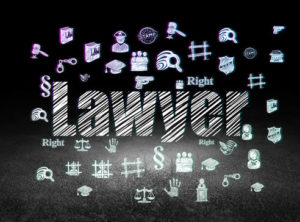 Being convicted of a sex crime comes with serious and often lifelong consequences. There are many different kinds of sex crimes in Virginia and it is important to have a general understanding of some of the most common so you do not unintentionally break the law. If you are charged with a sex crime, you should contact a skilled felony and misdemeanors attorney as soon as possible.
Rape

In Virginia, rape is defined as having or causing sexual intercourse with a complaining witness against his or her will, whether by force, intimidation, threat or by taking advantage of someone's incapacity. It is also considered rape to have or cause sexual intercourse with any child under 13. In Virginia, rape is punishable by a minimum of five years in prison up to life in prison. If the victim is under 13 and the offender is more than three years older than the victim and the rape takes place as part of a common scheme, then there is a mandatory prison sentence of at least 25 years. If the victim is under 13 and the perpetrator is 18 years old or older, there is a mandatory minimum penalty of life imprisonment.
Sexual Battery

Sexual battery is the sexual abuse of someone against their will. Sexual abuse is defined as touching or making someone touch the private parts of another person with the purpose of sexual gratification. Sexual relations between an inmate and a corrections officer or person in a similar position of authority is also considered sexual battery. Sexual battery is a Class 1 misdemeanor punishable by a fine of up to $2,500 and/or up to 12 months in prison.
Aggravated Sexual Battery
Aggravated sexual battery is similar to sexual battery in that sexual abuse is committed against the will of the complaining witness, but there are additionally one or more aggravating factors present. Aggravating factors include:
The victim being under 13 years of age.
The victim is the child, step-child, grandchild, or step-grandchild of the person who is responsible for the sexual abuse and the child is between 13-18 years old.
The victim's physical or mental incapacity was taken advantage of by the perpetrator in order to complete the sexual abuse.
Threat, force, or intimidation was used and the victim is between 13-15 years old, a weapon was used or threatened, or there is serious bodily or mental injury caused to the victim.
Aggravated sexual battery is a felony and comes with a one-year mandatory minimum sentence. It can also include prison time of up to 20 years and/or a fine of up to $100,000.
Reach Out to Us for Help Today

If you are charged or are being investigated for a sex crime in Virginia, you should contact a knowledgeable felony and misdemeanor attorney as soon as possible to help protect your rights. Our experienced felony and misdemeanor attorneys at Simms Showers, LLP in Leesburg represent clients in Loudoun County and throughout Northern Virginia and can defend you against the charges and protect your rights during an investigation.
Resource:
vacode.org/2016/18.2/4/7/18.2-61