Reckless Driving Leaves One Dead and One Seriously Injured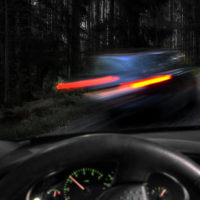 After a car accident that resulted in one death and serious injuries, a Georgia man faces reckless driving and several additional charges in Virginia, according to an article by the Free Lance-Star.
The Virginia State Police stated that the Georgia man slammed into the rear of an SUV, which forced the SUV into a tractor trailer. The accident occurred at 12:35 a.m. in Spotsylvania.
The SUV passengers were a New York couple. The husband died at the scene. The wife sustained severe injuries and was airlifted to VCU Medical Center in Richmond. The driver of the tractor trailer was not injured.
The Georgia man sustained minor injuries. After receiving treatment at a local hospital, he went to prison. The Georgia man is facing charges for reckless driving, driving on a suspended license and driving without insurance.
Considering the impact of this story, we should engage in a refresher on Virginia laws concerning reckless driving.
How Does Virginia Define Reckless Driving? 
There is a state-specific definition for reckless driving in Code of Virginia section 46.2-852. There are two requirements. First, only incidents that occur on the highway can be defined as reckless driving. Secondly, reckless driving occurs when an individual drives in such a way that puts other people or property in danger. Combining those elements, we see that reckless driving means driving on the highway in a way that endangers people or property.
There is also a specific aspect of reckless driving that relates to speed limits in Code of Virginia section 46.2-862. There are two requirements. First, anyone who drives more than 20 miles per hour above the speed limit commits reckless driving. Secondly, anyone who drives more than 80 miles per hour is guilty of reckless driving. We must remember that only motorists driving on the highway can commit reckless driving.
Concerning the penalties for reckless driving, we can turn to the explanation provided in Code of Virginia section 46.2-868. On the lower end of the penalty spectrum, reckless driving constitutes a Class 1 misdemeanor. The use of a cell phone while committing reckless driving tacks on an additional fine of $250 or more. Additionally, reckless driving can rise to the level of a Class 6 felony under certain conditions. For example, if a person is driving recklessly on a suspended license and kills another person, then it can be a Class 6 felony.
Do You Need Legal Advice?
The criminal justice system can be difficult to navigate. With escalating penalties and potential loss of liberty at stake, there is little to no room for error. An experienced criminal defense attorney can make all of the difference, guiding you through the process and explaining everything along the way.
If you are facing charges for reckless driving or other criminal offenses, please feel free to contact Simms Showers LLP at your earliest convenience. With offices in Leesburg and Winchester, it is easy to stop by for an in-person visit. You can also reach out to our lawyers by calling 703-997-7821 or by filling out a simple form online.
Resource:
fredericksburg.com/news/crime_courts/man-charged-in-fatal-i–crash/article_8a82b20c-89a2-5f50-861b-f213580ef321.html