Penalties for Crimes of Violence When Victims are Minors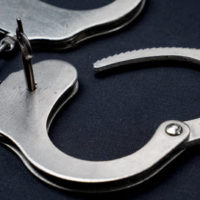 All crimes are not treated equally in the state of Virginia or anywhere else. For instance, a defendant that commits the same crime as another may face a biased jury and be sentenced to years behind bars, whereas another defendant in this situation may be let off with probation and a fine. One example of a crime being punished more harshly than another similar crime is when the victim is very young. Not only do jurors look more unfavorably towards defendants who allegedly committed a crime against a young person, but state laws actually increase sentences, and impose harsher mandatory minimum sentences, on those who have been found guilty of committing certain types of violent crimes against a young person. If you have been charged with a violent crime in which the victim was below the age of 18, you may be facing even more severe penalties than you expect. Do not wait any longer to contact an attorney, as your freedom is at stake and the more time your legal team has to prepare, the better equipped they will be at providing a successful defense to the crimes you allegedly committed.
Rape of a Victim Under the Age of 13 Years Old
The crime of rape is usually the second most heavily punished, after murder. Depending on the age of the victim, even harsher penalties may be awarded. According to Virginia § 18.2-61, extra penalties for raping underage victims are imposed as follows: if the victim is under the age of 13 and the defendant is more than three years older than the victim, and the rape occurred as part of kidnapping, abduction, burglary, entering to commit another violent crime, the penalty is a mandatory 25 years, and up to life in prison. Additionally, if the victim is under 13 years old, and the defendant is 18 years old or older, the penalty for rape is a mandatory sentence of life in prison.
Capital Crime: Murder of Victim Under 14 Years Old
It is a capital crime to murder, regardless of whether the killing is charged as first or second degree, a victim under the age of 14, if the defendant is 21 years old or more. A capital crime is punished by life in prison without parole or the death penalty. In recent Virginia news, a 27-year-old mother fatally shot her six-year-old son in Hot Springs, according to People. She is being charged with murder, and because of her deceased son's age, will be charged with capital murder.
Call a Loudoun County, Leesburg, Winchester, Fairfax, and Prince William Attorney Today
Whether you are being charged with a violent crime against a minor or an adult, you need experienced legal defense immediately. Call the Loudoun County, Leesburg, Winchester, Fairfax, and Prince William attorneys of Simms Showers, LLP today at 703-997-7821.
Resource:
people.com/crime/darla-hise-virginia-mom-allegedly-killed-daughter/
Disclaimer: This legal alert is provided for general information purposes only and is not a substitute for legal advice particular to your situation. No recipients of this memo should act or refrain from acting solely on the basis of this memorandum without seeking professional legal counsel. Simms Showers LLP expressly disclaims all liability relating to actions taken or not taken based solely on the content of this memorandum. Please contact Caleb Kershner or Ben Mann at cak@simmsshowerslaw.com, wbm@simmsshowerslaw.com, or (703) 771-4671 for greater details concerning how this information may affect you.