Bethany R. Horvat
Church, Nonprofit & Business Law Paralegal
Registered Agent Services Paralegal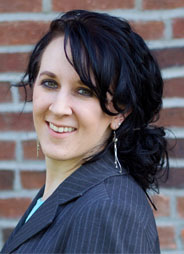 Bethany serves as the primary paralegal for the firm's Church, Nonprofit & Business Law practice area. She assists attorneys H. Robert Showers, Justin Coleman, Elyse Smith, Kyle Winey, and Michael Grubbs. Bethany is very involved in the incorporation and gift deed processes, coordinates the attorneys' schedules, and assists with case management for all open and pending matters in her practice area. Additionally, Bethany manages three firm newsletter publications.
As the Registered Agent Services Paralegal, Bethany is responsible for keeping our church, nonprofit, and business clients' legal entities (C/S Corps, LLCs, etc.) in good standing with the states of Maryland and Virginia. Bethany acts as a liaison between the states and our clients by ensuring that all necessary corporate deadlines are met and all reports are accurately completed and filed with the states.
Prior to moving to Northern Virginia, Bethany served as a paralegal, secretary, and bookkeeper for a firm in Frederick, Maryland which specialized in family law. She also served as Administrative Assistant to the Chief Information Officer of Patrick Henry College's IT Department.
Bethany earned a Bachelor of Arts in History from Patrick Henry College, and holds her Paralegal Certification from James Madison University.