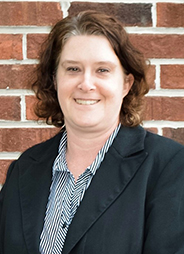 Shannon Baldwin
Associate
Shannon Baldwin joined the firm as a senior associate attorney in 2022. Ms. Baldwin primarily represents clients in the area of family law. Ms. Baldwin has been engaged in family law litigation since 2009.
Ms. Baldwin was a former elected prosecuting attorney for four years in West Virginia. During that time, she successfully prosecuted a number of high profile and complex cases including six murders. Ms. Baldwin has extensive experience as a public defender and a criminal defense attorney.
Ms. Baldwin also served as a prosecutor in Virgina in both Arlington and Loudoun Counties. She was a certified Guardian Ad Litem and Mental Hygiene Commissioner in West Viginia. Ms. Baldwin has argued before the West Virginia Supreme Court on two occasions. She has participated in moot court training for the Northern Virginia Criminal Justice Training Academy in Ashburn, Virginia.
Ms. Baldwin is active in her church, Kingdom Living Ekklesia, located in Herndon, Virginia. She is a former board member of Warm a Heart, Give a Bed, a non-profit dedicated to helping the homeless. Ms. Baldwin enjoys playing tennis and spending time with her family when she is not practicing law.
Practice Areas
Family Law
Criminal Law
Civil Litigation
WV Abuse and Neglect
Admission and Memberships
West Virginia, 1999
United States District Court for the Southern District of West Virginia (Federal), 1999
United States District Court for the Northern District of West Virginia (Federal), 2002
Virginia, 2018
District of Columbia, 2022
Loudoun County Bar Association, 2020
Christian Legal Society (participant)
Education
West Virginia University College of Law (J.D., 1999), Morgantown, WV
King University, cum laude (B.A., 1996), Bristol, TN