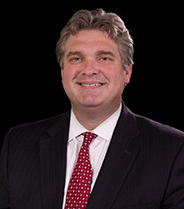 J. Vance Stallings, Esq.
Of Counsel
An attorney with 26 years of experience in providing the highest level of professional attorney services and counsel to individuals and the business community across the Commonwealth of Virginia, Vance brings to Simms Showers a depth of real-world experience in legal representation that sets him apart from his peers. Having at different times served as a partner in a prominent Estate Planning, Real Estate and Commercial Law Firm on the Virginia Peninsula, owned and operated his own boutique Estate Planning and Real Estate transaction law firm, served as a Special Prosecutor for The Office of the Attorney General of Virginia, established and operated the Settlement Services Division of a multi-bank owned regional title agency, and having served as a Criminal Defense Attorney, a practice that took him all the way to the Supreme Court of the United States, Vance has proven himself to be an innovative, adaptable and resolute leader in his legal representation and corporate roles.
Vance's practice centers on Estate Planning, Real Estate Law and Strategies, Business, Church and Non-Profit Law, and General Counsel. Vance's varied experience and expertise allows him to be adept at handling transactional matters, litigation, and courtroom practice. Combining his extensive legal training and real- world experience, he is able to bring great value to the attorney-client relationship. Vance was selected by his peers as a "Top Lawyer" in Coastal Virginia in Coastal Virginia Business Magazine in 2019 and 2020 and to Virginia Business Magazine's "Virginia Legal Elite" for excellence in his field.
Having served his community on several non-profit and church related boards, Vance is passionate about his commitment to give back to the community. He has a special commitment to the performing arts, is a professionally trained vocalist, and served as President of the Board of Trustees of the Williamsburg Symphony Orchestra, Williamsburg's very own professional Symphony Orchestra, for two years. Vance, his wife Susan, and their three daughters, attend Grace Covenant Presbyterian Church in Williamsburg.