Multiple People Injured In Virginia Reckless Driving Accident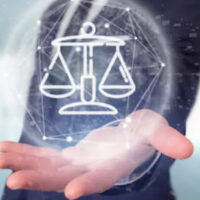 Several people sustained injuries in a reckless-driving accident on Interstate 664 in Virginia, according to an article by 13News Now.
This incident occurred on Wednesday, March 24 at approximately 6:30 a.m. A 37-year-old man was driving his pickup truck northbound on Interstate 664. The pickup driver had a medical emergency and rammed into a sedan from behind. The force of the collision forced the sedan into another lane, where it collided with several other vehicles.
The drivers of the pickup and sedan both sustained serious injuries of a non-life-threatening nature. First responders transported both drivers to Riverside General Hospital. Since they received immediate medical treatment, both drivers are expected to fully recover from this accident.
As a result of this incident, the pickup driver faces criminal charges for reckless driving. Precisely, the authorities charged this man with a failure to maintain proper control. While the pickup driver awaits further developments in their legal case, it seems appropriate to review Virginia laws against and penalties for reckless driving and failure to maintain control.
Virginia Laws Against Reckless Driving
Code of Virginia Section 46.2-852 establishes the laws against reckless driving. Under this section, it is illegal to operate a motor vehicle in a dangerous manner. If a driver puts other people or property at risk of harm, it qualifies as reckless driving under Virginia law.
Virginia Laws Against Failure to Maintain Control
Code of Virginia Section 46.2-853 furnishes the laws against failure to maintain control. This offense is categorized under the umbrella of reckless driving and is subject to the same penalties.
Section 46.2-853 makes it unlawful to operate a vehicle in Virginia without proper control and prohibits the operation of a motor vehicle with inadequate or improperly adjusted brakes. A violation of this section qualifies as a reckless driving offense in Virginia.
Virginia Penalties for Reckless Driving
Code of Virginia Section 46.2-868 explains the penalties for reckless driving. At a threshold level, reckless driving is charged as a Class 1 misdemeanor in Virginia. A conviction can result in a jail sentence of 12 months and criminal fines up to $2,500.
In addition, reckless driving offenders typically face a period of driver's license suspension or revocation. The state courts normally have discretion to apply a suspension period between 60 days and six months, in accordance with Code of Virginia Section 46.2-393.
Let Us Help You Today
If you need legal assistance with reckless driving or other traffic violations in Virginia, our Leesburg criminal defense attorneys. Reach out to Simms Showers LLP for more information.
Resource:
13newsnow.com/article/news/local/mycity/hampton/virginia-state-police-investigating-three-vehicle-crash-on-mmmbt/291-badc135e-7698-4004-b91a-7c9c24240593