Man Who Caused Recent Fatal Crash Charged with Serious Offenses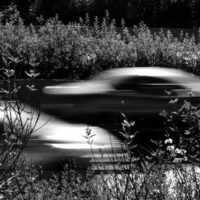 A fatal Virginia Beach auto collision was allegedly caused by a man with a long list of previous driving offenses. Before the crash, he was facing pending charges of driving with expired registration, a failed inspection, and driving with a suspended license. Additionally, he had previously been found guilty of driving with a suspended license in the past, and had been charged with firing a weapon in public while intoxicated, and public indecency. His driving record also showed speeding infractions, failure to yield, and driving with defective vehicle equipment. This most recent crash was allegedly caused while he was driving intoxicated, according to The Virginian Pilot. He has been charged with DUI (driving under the influence), driving on a suspended license, a hit and run, maiming, and involuntary manslaughter.
Involuntary Manslaughter vs. Aggravated Involuntary Manslaughter
Involuntary manslaughter is the unintentional killing of another person, and is a Class 5 felony punishable by one to 10 years in prison, or, at a judge's discretion, up to 12 months maximum in jail. However, in some cases the defendant will be charged with aggravated involuntary manslaughter, which is a more serious offense. Aggravated involuntary manslaughter is charged when the defendant shows gross, wanton, and reckless disregard for human life, as per Virginia statute § 18.2-36.1. The minimum penalty for aggravated involuntary manslaughter is one year in prison, and the maximum penalty is 20.
Maiming
A driver who was driving under the influence or was operating their vehicle in "a manner so gross, wanton and culpable as to show a reckless disregard for human life," and causes serious bodily injury that results in permanent and significant physical impairment faces a Class 6 felony of maiming, as per Virginia statute § 18.2-51.4. A Class 6 felony is punishable by one to five years in prison, or up to 12 months in jail at the discretion of the judge.
What is an Offense of Defective Vehicle Equipment?
One of the lesser, earlier offenses the man was charged with was defective vehicle equipment. Defective vehicle equipment is driving with (or selling) any motor vehicle equipment operated on a highway that has a defective "lighting device, warning device, signal device, safety glass, or other equipment for which approval is required," according to Virginia statute § 46.2-1002. Driving with a shattered windshield, for example, would violate this statute, and warrant an $81 fine. However, racking up many small fines and moving violations can result in loss of a driver's license and much larger problems, which is why it is critical to take care of any motor vehicle legal matters as soon as they arise.
Call the Law Office of Simms Showers Today
If you are facing manslaughter, maiming, driving while under the influence, or reckless driving charges of any kind, you need to speak with an attorney immediately. Do not hesitate to contact the experienced Leesburg, Fairfax, Winchester, or Manassas attorneys of Simms Showers, LLP today at 703-771-4671 for assistance.
Resource:
pilotonline.com/news/local/crime/man-charged-in-fatal-virginia-beach-crash-has-faced-previous/article_4e3e60c2-1bdd-585a-a359-6e5a85d4a9e5.html
Disclaimer: This legal alert is provided for general information purposes only and is not a substitute for legal advice particular to your situation. No recipients of this memo should act or refrain from acting solely on the basis of this memorandum without seeking professional legal counsel. Simms Showers LLP expressly disclaims all liability relating to actions taken or not taken based solely on the content of this memorandum. Please contact Caleb Kershner or Ben Mann at cak@simmsshowerslaw.com, wbm@simmsshowerslaw.com, or (703) 771-4671 for greater details concerning how this information may affect you.