GPS Tracking Bracelets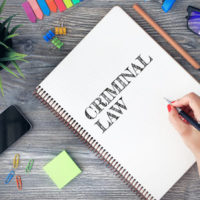 Virginia is one of many states that make use of GPS tracking devices to keep tabs on felons on parole as well as sexual offenders. These devices are worn on the subject's ankle and track them 24 hours a day, with accuracy of up to three feet, according to CBS News 6 WTVR. The ankle bracelets require their users to frequently check in with their parole officers via swiping the device with a card and calling in. Not everyone is in favor of these bracelets though.
How Well do they Work?
Not everyone is a fan of these GPS units or sex offender registries. According to some, they do not help prevent crimes from being committed and they only work to further instill a person's identity as a criminal, and society's belief that all GPS wearers and registrants are sexual predators. According to Jeff Stein of the California Attorneys for Criminal Justice, "The reality is the vast majority of registrants are not predatory, and don't pose danger to strangers, which is the only reason GPS would be useful." He believes that GPS devices fuel "the hysteria that all registrants are predators," as reported by Salon.
Offenders Can Fool the System
Moreover, most sex crimes are committed by the victim's close family member or friend. Rarely does rape or sexual assault happen to someone who is a complete stranger to the offender, and GPS units would not help sexual crimes from taking place when the offender and victim live in the same house. Furthermore, by placing more attention on GPS bracelets than routine and random check-ins with parole officers, some offenders slip through the hands of the law. In the recent past, an alleged cocaine smuggler in Henrico County cut off his GPS bracelet and attached it to a cat in his apartment to make it appear as if he was still there, moving about. He likely fled the country because of a probation officer not checking up on him in time.
GPS Units Offer More Freedom and Responsibility to Offenders Trying to Get Back on Their Feet in Some Cases
The majority of Henrico County's GPS wearers return to jail at the end of their day, having been let out on work release, Alcoholic Anonymous meetings, and doctor's appointments. This reintegration into society is a great boon for many. While these devices certainly help law enforcement officers to keep an eye on them, they also serve to help prove the offender's innocence of other suspected crimes. According to Henrico Sheriff Mike Wade, "I know there are a number of incidents where someone has been accused of being somewhere and we looked and it wasn't them there. It's not only a "gotcha," but can prove they are where they are supposed to be."
Contact an Experienced Criminal Defense Attorney Today
If you have been charged with a crime, are under investigation, or have violated your parole, it is time to get in touch with a Leesburg, Fairfax, Winchester, or Manassas criminal defense attorney at Simms Showers, LLP today at 703-771-4671. We are eager to assist you with your case.
Resources:
wtvr.com/2017/05/23/tracking-devices-crime/
salon.com/2006/12/19/offenders_2/
Disclaimer: This legal alert is provided for general information purposes only and is not a substitute for legal advice particular to your situation. No recipients of this memo should act or refrain from acting solely on the basis of this memorandum without seeking professional legal counsel. Simms Showers LLP expressly disclaims all liability relating to actions taken or not taken based solely on the content of this memorandum. Please contact Caleb Kershner or Ben Mann at cak@simmsshowerslaw.com, wbm@simmsshowerslaw.com, or (703) 771-4671 for greater details concerning how this information may affect you.