Is Virginia Gun Violence Really Out of Control?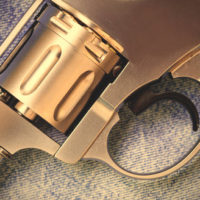 A woman was recently killed and a man was critically injured during a shooting at Virginia Beach, according to The Virginian Pilot. A woman who gave medical assistance to the injured man later told reporters that "It's unfortunate that these young folks get into these altercations about unnecessary things" because the arguments they get in are not "worth a life." Gun violence or simply having a gun on your person during the commission of another crime can significantly increase the penalties and felony charges that you face. Unfortunately, these types of incidents, where a person is killed and another seriously wounded, create media headlines that make lasting impressions not only on the public who will inevitably make up a jury, but judges, and prosecutors as well. If you have been charged with any firearm offense, you need to speak with an attorney at once.
Virginia Actually Has the 17th Lowest Gun Violence Crime Rate in the Nation
While it has now been ten years since the Virginia Tech shootings, gun violence is still a very prominent and sensitive issue within the state. However, gun violence should not necessarily be one of Virginia's most prevalent concerns, at least compared to other states. According to the Law Center to Prevent Gun Violence, Virginia had the 17th lowest number of gun-related deaths in 2014 out of all 50 states. Even though gun violence in Virginia is relatively low compared to the national average, Virginia has seen a very minor recent spike in violent crimes involving guns, which, of course, is making the headlines and creating fear and misinformation amongst the public.
American's Belief in Rising Crime Creates Bias in Court and Unfair Laws
Within the state, there are specific cities, neighborhoods, and even streets in which the majority of gun violence occurs. Some of those locations are within the Leesburg area. It becomes very convenient for law enforcement officers to identify these areas and make quick assumptions about suspects when they are called to a scene. Police officers may believe that a legally armed individual was part of an altercation in which they were not involved. Self-defense with a firearm is entirely legal in Virginia, though law enforcement may arrest that person regardless, and it will be up to you and your attorney to prove your innocence. Individuals understand the grave impact of gun violence within their communities and may jump to conclusions as well. Despite many media claims that violent crime is rapidly and uncontrollably rising, the truth is that violent crime has decreased by 51 percent since 1991, and has even been falling quickly within the last decade, according to the Brennan Center for Justice. Furthermore, 63 percent of Americans believe that crime is up, which only makes the prosecutor's job easier.
Contact a Leesburg Attorney Today
With so many Virginians and Americans under the false impression that crime is rising and out of control, unfair laws are created and sentences are needlessly and drastically increased, which is why you need an attorney with vast experience in all types of gun related crimes to mount the best possible defense. Call a Leesburg, Fairfax, Winchester, or Manassas attorney today at the law offices of Simms Showers, LLP at 703-771-4671 for help with your case.
Resources:
pilotonline.com/news/local/crime/woman-killed-man-seriously-injured-in-afternoon-shooting-in-virginia/article_084a6075-aee6-5426-8ae8-c7ec854756ea.html
brennancenter.org/blog/americas-faulty-perception-crime-rates
smartgunlaws.org/gun-laws/state-law/virginia/
Disclaimer: This legal alert is provided for general information purposes only and is not a substitute for legal advice particular to your situation. No recipients of this memo should act or refrain from acting solely on the basis of this memorandum without seeking professional legal counsel. Simms Showers LLP expressly disclaims all liability relating to actions taken or not taken based solely on the content of this memorandum. Please contact Caleb Kershner or Ben Mann at cak@simmsshowerslaw.com, wbm@simmsshowerslaw.com, or (703) 771-4671 for greater details concerning how this information may affect you.