Forensic Science Gone Wrong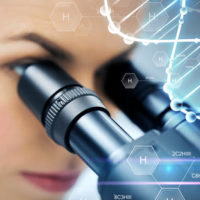 Forensic science is any science that is used for legal purposes. While forensic evidence can be used in civil cases, it is most often associated with criminal cases. Both the defendant and the prosecutor can use the unbiased information found through forensic science to support their case. However, forensic science can sometimes be flawed. When this incorrect information is digested by a jury, innocent people get sent to prison. It is important to work with a defense counsel that has a strong grasp on what is and is not acceptable forms of forensic evidence, and is able to make arguments, when necessary, as to why a certain expert witness's opinion or piece of evidence should not be held up as fact in the mind of the court.
Types of Forensic Science Used in Court
The American Academy of Forensic Scientists separates the field into several disciplines:
Anthropology – used to excavate and examine human remains;
Criminalistics – examines evidence such as fingerprints, fabric threads, or bullet holes;
Digital and Multimedia Sciences – reviews media such as photography or cell phone records;
Engineering Sciences – Anywhere an engineering background would help understand a case;
Jurisprudence – often also a lawyer, this person is able to clearly present evidence in court;
General – used for any category not fully developed yet;
Odontology – dental knowledge that might help identify a person, examine bite marks, etc.;
Pathology – completes an autopsy and helps identify cause of death;
Psychiatry and Behavioral Sciences – determines if a person is fit to stand trial or mentally ill;
Toxicology – examines the possible impacts of drugs or chemicals in a case; and
Questioned Document Examination – examines documents for forgery, alterations, etc..
All of these sub-fields use some hard sciences to come to conclusions in a case, however, the results aren't always objective. BBC News highlighted a case where hair analysis put an innocent man in jail for 28 years. Hair follicles found on victims that looked as though they matched the suspect were used as evidence throughout the 1980's and 1990's. However, it is easy for two people to disagree on whether or not hair follicles look like a match.
Forensic Science is Also Used to Free Wrongly Convicted People
In Virginia, a man was recently released from Nottoway Correctional Center after DNA evidence determined he was innocent. The New York Times reported that the man was originally convicted based on evidence that claimed the bite marks on the victim were caused by him. Even DNA, which has become a golden standard for forensic science, can be disputed amongst experts.
Call an Attorney at Once 
It is important to point out that expert testimonies are important to court cases. Moreover, forensic science is not biased towards a particular side in the courtroom. At times it just isn't enough to prove a suspect is innocent or guilty. This is why it is crucial to have an experienced criminal attorney to guide you through any criminal charges and subsequent legal proceedings. Call an experienced Leesburg, Fairfax, Winchester, or Manassas attorney with the law offices of Simms Showers, LLP today at 703-771-4671.
Resources:
nytimes.com/2016/04/09/us/virginia-inmate-freed-after-dna-tests-refute-bite-mark-evidence.html
bbc.com/future/story/20150512-can-we-trust-forensic-science
aafs.org/students/choosing-a-career/types-of-forensic-scientists-disciplines-of-aafs/
Disclaimer: This legal alert is provided for general information purposes only and is not a substitute for legal advice particular to your situation. No recipients of this memo should act or refrain from acting solely on the basis of this memorandum without seeking professional legal counsel. Simms Showers LLP expressly disclaims all liability relating to actions taken or not taken based solely on the content of this memorandum. Please contact Caleb Kershner or Ben Mann at cak@simmsshowerslaw.com, wbm@simmsshowerslaw.com, or (703) 771-4671 for greater details concerning how this information may affect you.